Sustainable Finance

A Pathway Towards Carbon Neutrality
To cope with climate crisis, carbon neutrality by 2050 is recognized as the world's most urgent mission. This urgency has drawn the attention of socially responsible investing, known as sustainable finance, that prioritises financial returns alongside environmental, social and governance (ESG) considerations. Towards a low-carbon transition, the market has seen an increased array of ESG financial instruments (e.g., sustainability-linked bonds, carbon credit ETF, etc.). What are the developments of the instruments and their potential? Explore the relevant issues with us.
Event Details
Date: 7 April 2022 (Thursday)
Time: 7:00-9:30pm
Format: Live Broadcast (The access link will be emailed to registrants 1 day in advance)
Language: English
Agenda:
19:00  Forum Opening | Introduction
Philip Peñaloza
Angel Wei
Jeffrey Young
Eddy Lam
20:55  Panel Discussion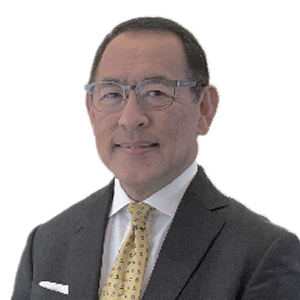 Philip Peñaloza
Director of Impact Philanthropy, Asia Pacific
The Nature Conservancy
Mr. Philip Peñaloza, leads ESG impact investing and philanthropy in the Asia Pacific, raising capital for The Nature Conservancy, the world's largest environmental conservation NGO, established in the U.S.A. in 1951.
Philip has over 25 years of experience in investments, private wealth management and client relationships, advising in public equities and bonds, including private equity, venture capital, hedge funds, fine wine, art, and real estate. He held senior positions with Coutts & Co., Lombard Odier & Cie., Citigroup Private Bank, and Merrill Lynch Asset Management. Philip started in Merrill Lynch New York global bond & currencies sales and trading, covering Asian institutions and ultra-high net worth ( UHNW ) individuals, after earning his MBA from UCLA Anderson. Prior to that he held various global banking, payments, and investments positions in Sydney, San Francisco, and Hong Kong.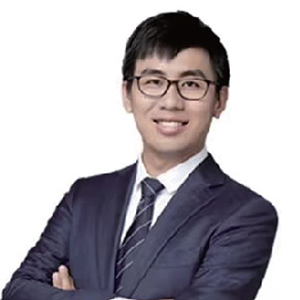 Jeffrey Young
Managing Director & Portfolio Manager
Grandly Financial Group
Mr. Jeffrey Young is a Managing Director and Portfolio Manager of Grandly Financial Group, and oversees all Grandly's investment and fund management services. His flagship fund has returned over 30% since 2019. Prior to joining Grandly, Jeffrey worked at Alliance Bernstein's New York headquarter, and is responsible for the management of systematic trading strategies. Jeffrey also worked at Nomura Securities International in New York as an Macro Strategist. Jeffrey is well respected in the industry and his views are often cited in prominent financial media outlets including Wall Street Journal, Bloomberg, The Economist etc. Jeffrey is also often invited as a key note speaker in events and seminars sponsored by CME Group, HKEX, SGX etc. He also has received numerous industry rewards for his investment performance, research prowess, and contributions to financial markets. Jeffrey holds a Master in Management Studies from Duke University's Fuqua Business School, as well as a Bachelor of Commerce and a Bachelor of Science from The University of Auckland.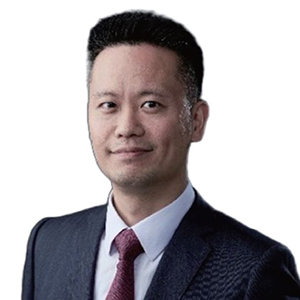 Eddy Lam
Managing Director, Head of Asia
Direxion Investment
Mr. Eddy Lam joined Direxion Investments in May 2019 and is currently a Managing Director and Head of Asia. Eddy is responsible for all of Direxion's operations in Asia and the strategic partnership between Direxion and China Asset Management (Hong Kong) Limited in leveraged and inverse ETF products.
Prior to joining Direxion, Eddy worked at Vanguard Investments' Hong Kong and Singapore offices as a Director for 6 years, where he was responsible for the management of the financial institutional business. Before Vanguard, Eddy worked at Henderson Global Investors as an Associate Director covering Asia fund sales for almost 6 years. Eddy also has almost 10 years of experience in banking, securities, and wealth management prior to Henderson Global Investors.
Eddy holds an Executive MBA from The Chinese University of Hong Kong and a Master of Applied Finance from The University of Melbourne.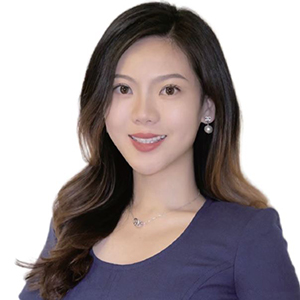 Angel Wei Chang
Founder 
│ 
Social Media Influencer
Shanghai Sustainability Communications Advisory
Ms. Angel Wei obtains her M.A. from Columbia University and B.A. from Boston University. She is the founder of Shanghai Sustainability Communications Advisory, a startup that advocates for the United Nations Sustainable Development Goals, provides advisories to businesses to tackle their biggest reputation and business challenges through strategy and communications advisory, and finally break through barriers to growth.
Angel worked as a political news correspondent at Phoenix Television in the U.S. She interviewed policymakers, entrepreneurs, and practitioners in the area, including former United Nations Secretary-General Ban Ki-Moon and former WTO Secretary-General Roberto Azevêdo, Former United States Secretary of Commerce Cameron Kerry, and so forth. She interned at the United Nations headquarters in New York, after which she worked in the United Nations World Food Programme in Italy. She is a Young Leader in the Forum for World Education. She speaks fluent Chinese, English, and German.
She is a TV personality who has appeared on TV Programs, including Beijing TV, Hunan TV, and several radio programs on BBC and other outlets. She co-wrote the book along with other young professionals and renowned TV anchor Li Hao. As a social media influencer in the knowledge sharing and current affairs reporting sector, she advocates for SDGs with 600k+ followers across social media platforms.