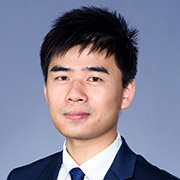 Edison Gu
2018 Graduate
Product Adviser, Wealth Management
CICC 中國國際金融股份有限公司
Real-life Management Experience
From Shanghai to Hong Kong
As the years spent in the workforce start adding up, some people get promoted while others just seem to watch their colleagues' careers rise and feel they are stuck in a rut. Edison Gu Huanhao belonged in this latter category as he could not make the next step on the career ladder even after having spent over four years in Shanghai's financial sector.
"My promotion met with some difficulties. I found that the Bachelor's degree just wasn't enough," Edison says, explaining the reason that led him to pursue an MBA.
His choice of CityU's College of Business proved to be the right one. Just as he expected, he found that CityU's MBA programme was built on a strong vision. It uses up-to-date teaching methods to introduce modern management practices both in theory and practice, making the budding managers confident in having gained the knowledge needed to help them and their future employers be successful.
"Beyond the technical and analytical skills, the programme is designed to familiarise us with strategies to make quick decisions in a fast-changing world and complex economic situations. It also helps us put into practice all what we've learnt," Edison says, adding that having all classes in English, his language skills have considerably improved. "I can better express my feelings, what I think or what I need others to do."
Real-life Consultancy Experience
He was also impressed by the programme's emphasis on the experiential learning approach that teaches students teamwork, management and leadership skills through real-life experience, rather than books.
In May last year, he was part of a group of 28 MBA students who participated in an "Enterprise Diagnostic Residential Trip" to Malaysia. It was a real-life consultancy project for a port and tourism development, the Melaka Gateway project.
"We were excited and had high expectations, as we were told the trip would be very different from other courses," Edison says.
In preparation for the trip, the group participated in company visits to businesses and port developments in Hong Kong, where they learned about the unique challenges of the industry from senior executives. After having arrived in Kuala Lumpur, the students also visited one of the largest Malaysian port developments had a whirlwind tour of the city's tourist destinations, before traveling to Melaka, where they learned more about the local tourism scene and property development. The four student teams then spent several days interviewing the management team of the project developer KAJ Development and gathering data about the project and the challenges faced. Under the guidance of the group leaders and professors of the MBA programme, the teams analysed the data to develop innovative solutions to the company's challenges.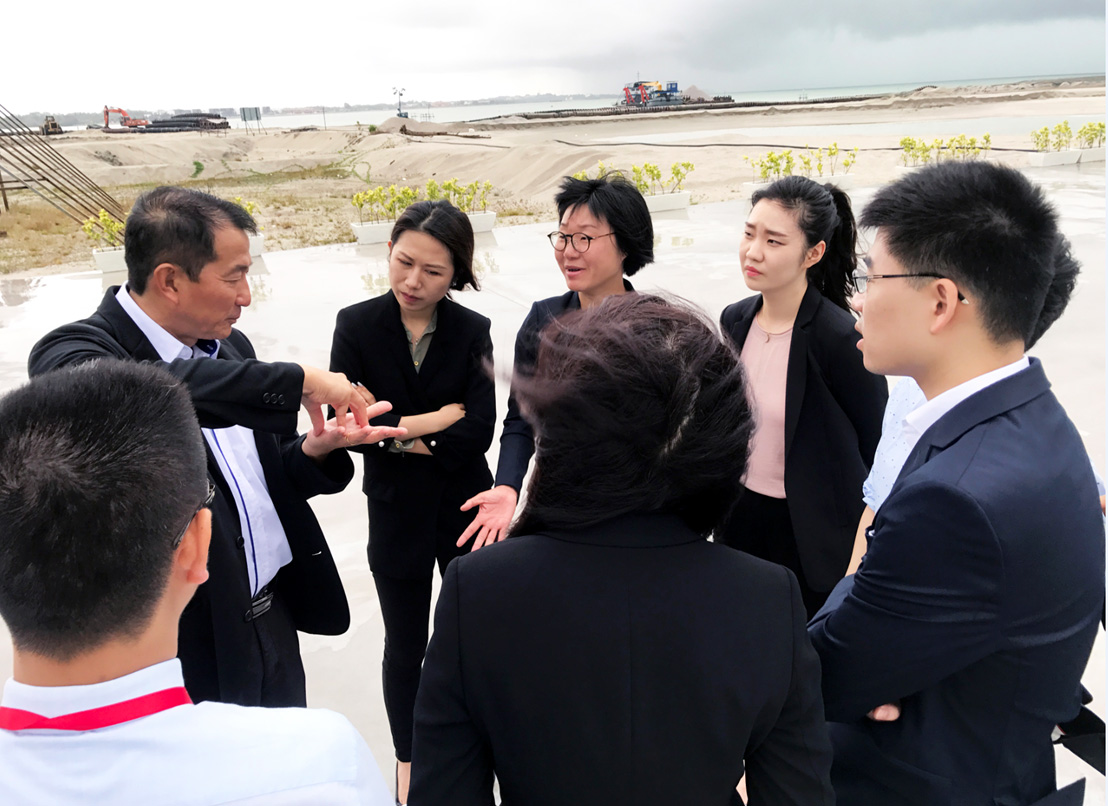 "In the real-life business environment we gained in-depth factual knowledge of the relevant industries and the processes of business planning and consulting. The R-Trip widened our horizons and taught us how to cope in a different business culture. Beyond that, we practiced our soft skills and learned about teamwork, both being essential at a workplace," Edison says. "It sharpened our leadership and problem solving skills and working to a tight schedule taught us time management."
Having polished their final presentations in several rehearsal sessions with input from professors and peers, the success was beyond the teams' expectations. A written report was also submitted within a month, recommending strategies that would benefit the Melaka Gateway project.
Finding the right job
Edison started looking for a job around March last year, and found employment within a few months as product adviser with the China International Capital Corporation in Hong Kong.
The MBA Career Team's training, which taught him how to put a CV together and write cover letters was "a huge help", he says, because that ensured a good first impression to getting the all-important job interview with the company.