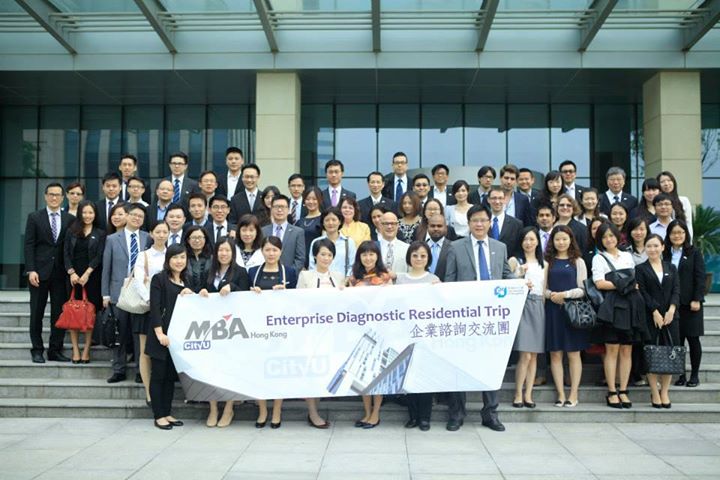 The MBA Enterprise Diagnostic Residential Trip is a unique and innovative component of the CityU MBA experience. This as one of the most popular courses in the MBA programme provides our MBAs with the valuable and unique opportunity to apply academic knowledge to professional management and business practice.
In 2014, a group of 52 students consisting 47 of CityU MBAs and 7 students from Indiana University have decided to take up the challenge of completing the in-company diagnostic project within 10 days.
Ready to Take Off
The group has departed Hong Kong on 15th June 2014 and flown all the way to "Lianyungang", a city located in the northeastern Jiangsu province of China. The group including MBA students, trip leader and academic and industry supervisors were well received by a hosting company "Jiangsu Hengrui Medicine Ltd" upon arrival. Hengrui Medicine is a national pharmaceutical giant listed under the Shanghai Stock Exchange (600276) with offices located in various cities of China and New Jersey, United States.
About Jiangsu Hengrui Medicine Co. Ltd.
Jiangsu Hengrui Medicine Co., Ltd. manufactures and distributes pharmaceutical products in China. It offers antineoplastic, angiomyocardiac, antibiotic, Apis, and other drugs in the form of tablets, injectables, injections, oral solutions, capsules, and ointments. The company was founded in 1970 and is headquartered in Lianyungang, China. Employing over 8000 employees in various locations and achieving the sales revenue of 6 billian yuan, Hengrui Medicine believes innovation is the key in improving health and sustaining company's growth. The company embraces a culture of creativity and always looks for ways to improve their research and development capabilities. Some of their products have been successfully obtained the approval from FDA and the European Union, making Hengrui Medicine to be the first company with pharmaceutical products that are allowed to go on sale in Europe and the United States.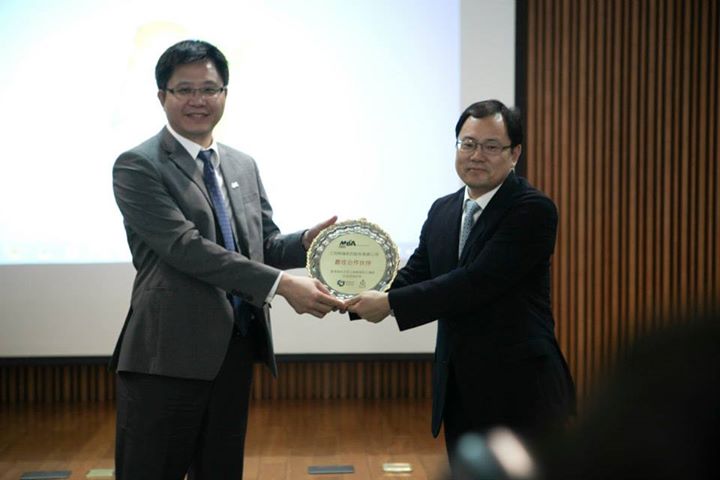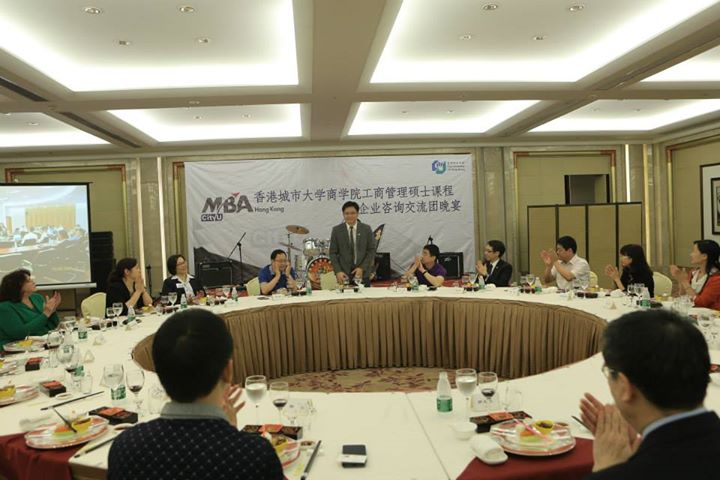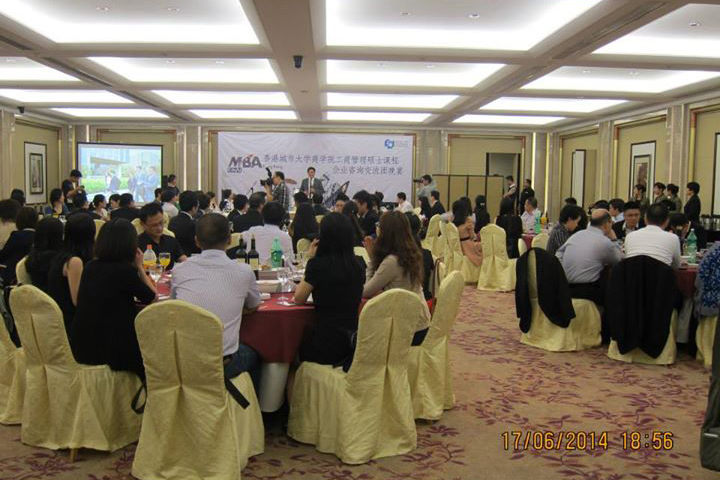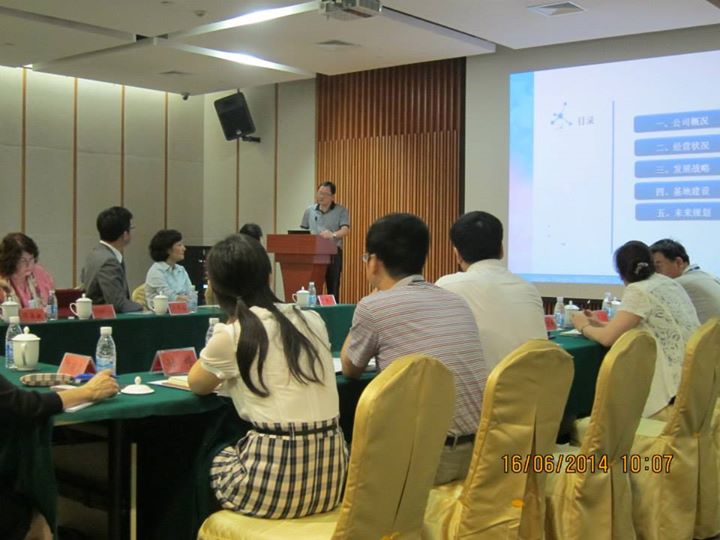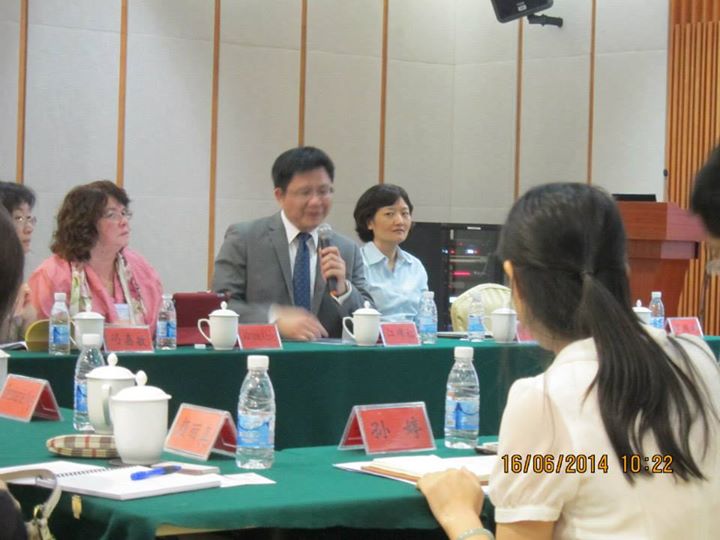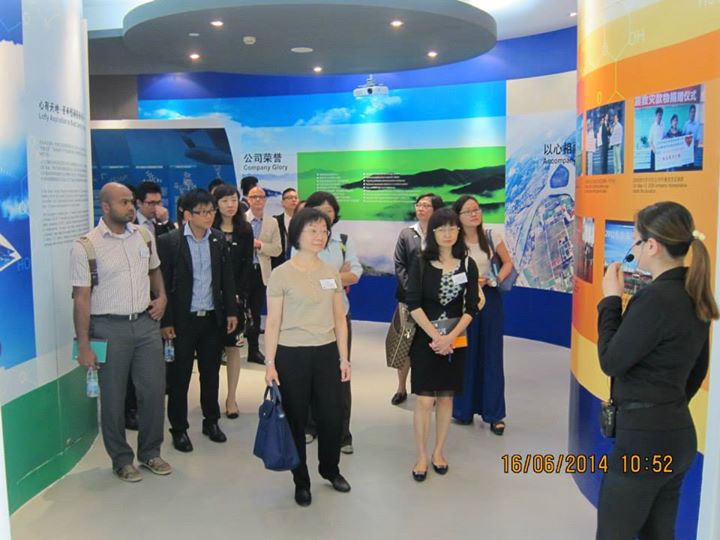 Team up and Preparation Work
The in-company diagnostic project comprises of two major topics and prior to departure, the CityU MBAs have formed into a total of 7 teams and each team consisted of 5 to 7 exceptional individuals representing a cultural mix and broad functional experience has selected a target functional area that they will be focused on: -
Topic 1: Operations Management
Functional areas:    Performance Appraisal
                             Training
                             Recruitment
Topic 2: Human Resources
Functional areas:    Inventory Control
                             Procurement
                             Sales and Distribution
With the aim to equip our students with core consultancy and investigative skills, and provides an opportunity for in-depth exploration of business or management problems, students have had performed a detailed industry analysis as a pre-trip preparation. The industry analysis aims to strengthen students' understanding of key factors for success and defining the criteria to evaluate the company. Based on the main topic and targeted functional area, they have speculated a list of business operation problems that the host company's management team might be going through.
Interview and Investigation
Upon arriving in Lianyungang, students have started interviewing with a wide range of internal stakeholders in Hengrui's Medicine including selected employees, team leaders, department heads, and members from the management team. While interviewing the large group of key players, students are required to perform a 360 degree examination on the company's operation in identifying their strengths, key issues for improvements and potential development opportunities.
Through the processes of information and data collection, non-stop discussions on findings, comprehensive analysis on issues and problems, and most importantly, with the guidance provided by academic and industry supervisors, there were many opportunities for students to apply a wide spectrum of academic knowledge and understanding of key business concepts and strategies in practical context.
A recognition banquet dinner was organized on the first day with the aim to convey our sincere appreciation to Hengrui Medicine. Students have taken the opportunity to network with Henguri' staff members, learn more about their views on daily operations and vision on company's development, while enjoying the banquet.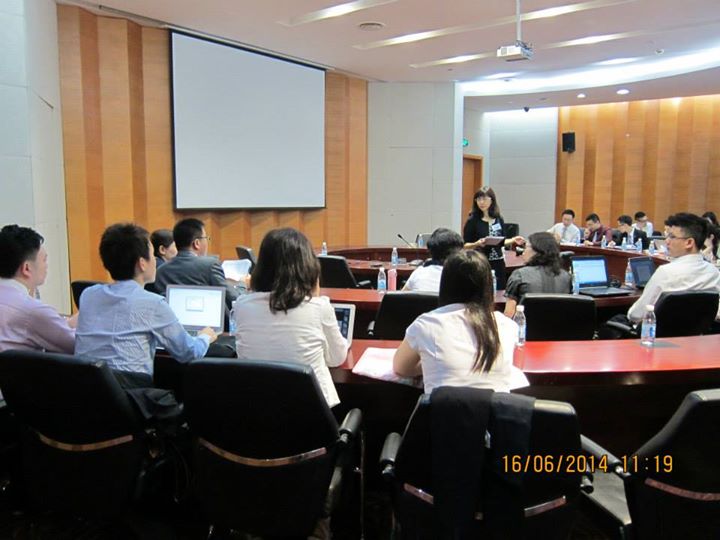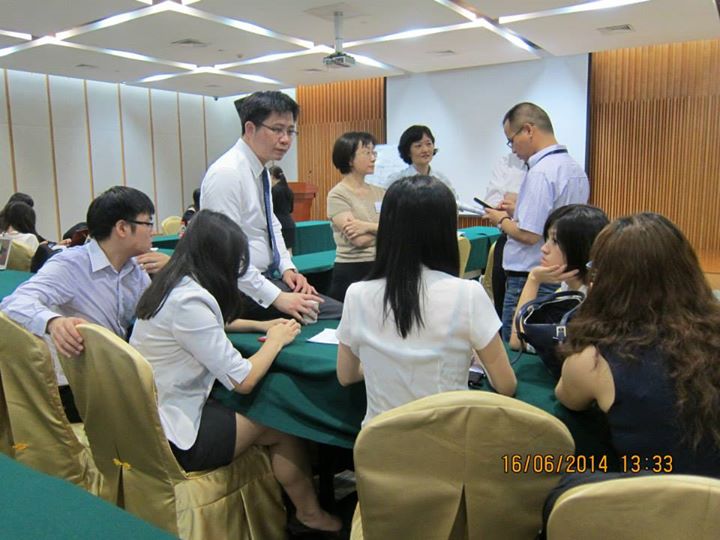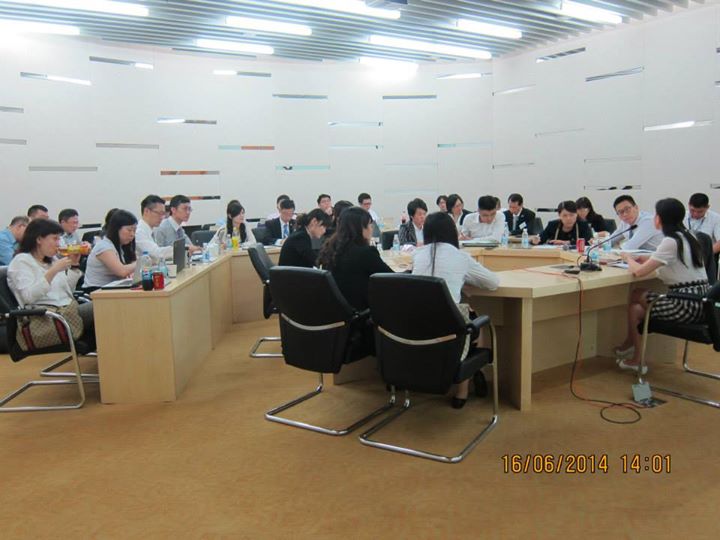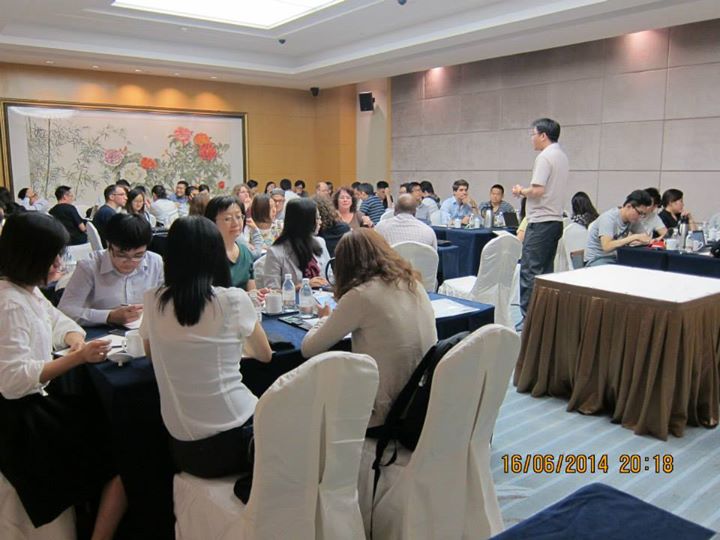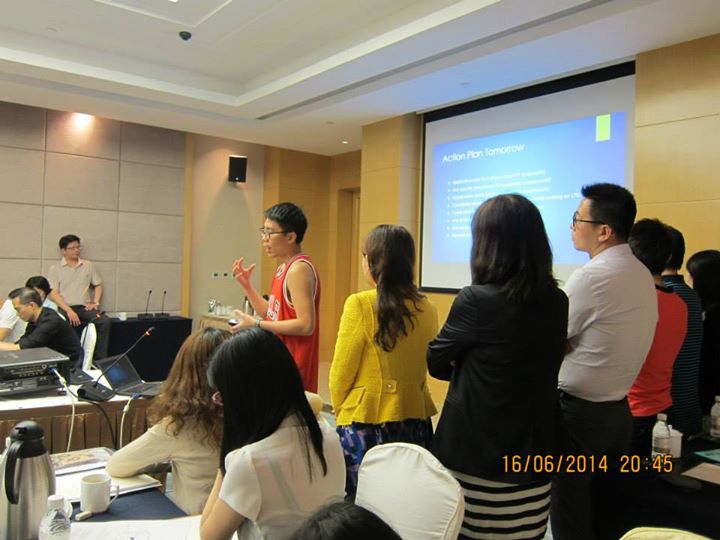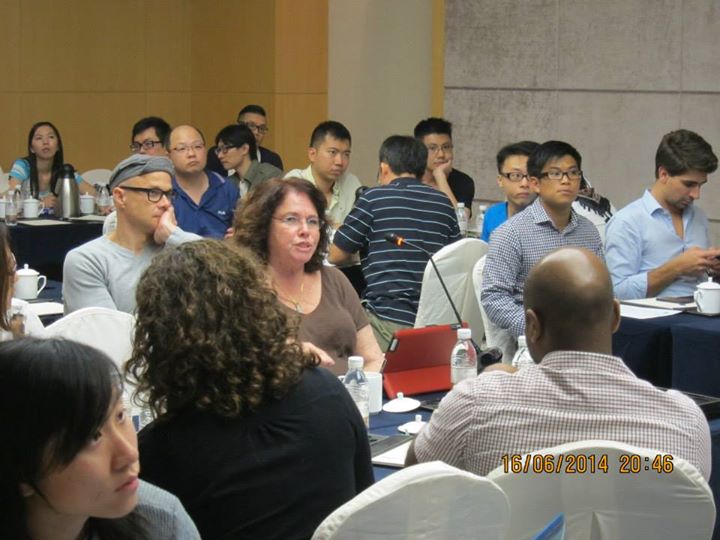 Recommendation and Implementation Plan
After a 5 day intensive interview and investigation process working closely amongst their team members, students have developed recommendations for solving issues or capturing opportunities and further, translating these recommendations into specific implementation plan. After several hardworking days and nights, a preliminary proposal has been prepared and presented to their team supervisor. Our academic and industry supervisors have had contributed significantly in guiding students to craft the project scope, provided insights on cutting edge management practice throughout the process.
The final presentation with strategic recommendations and concrete implementation plans with the aim of helping Henguri Medicine in accelerating their strategic priorities was presented to their top management team on 23 June 2014. Henguri Medicine have had expressed a high interests and value in the inspiring ideas and the set of recommendations and implementation plans generated by our MBA students.
What We have Achieved
The 2014 MBA Enterprise Diagnostic Residential Trip was successfully completed on 23 June 2014. A large number of positive comments have been received from our MBA students as the course has provided a practical opportunity for them to analyze and evaluate a business situation and to develop appropriate recommendations in the form of a consulting report. It has further enhanced strengthen their communication, interpersonal, problem solving and critical thinking capabilities, which are the essential knowledge and skills required in today's business world.