Speaker: Ir Allen Yeung, Chief Information Officer, Government of HKSAR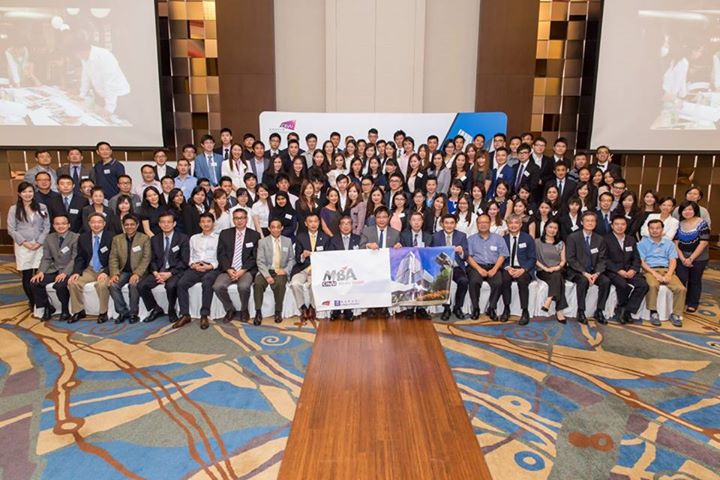 Welcome to CityU MBA Class of 2015!
The MBA orientation was successfully held at the Auberge Discovery Bay Hotel last weekend from 5th to 6th September 2015. This year, the orientation programme has been redesigned to a 2-day programme, providing students a comprehensive introduction to the programme in terms of academic and administrative supports, resources and opportunities available at CityU.
Prof Kevin Chiang, MBA Programme Director kicked off the event by welcoming and congratulating students in cohort 2015. He introduced the important components of the programme followed by discussing "The importance of goal setting", which was highly appraised by the students. Students then were engaged with a sharing session introducing themselves to their classmates.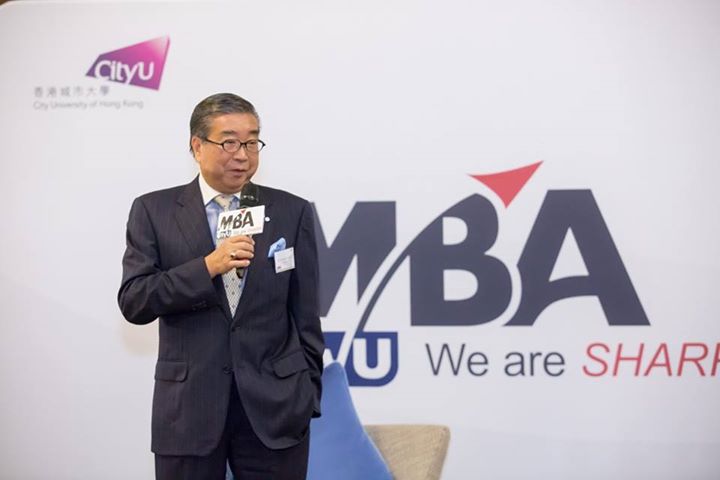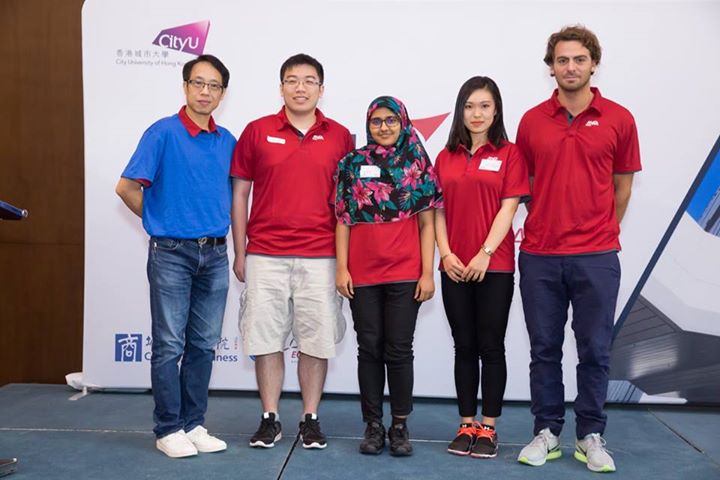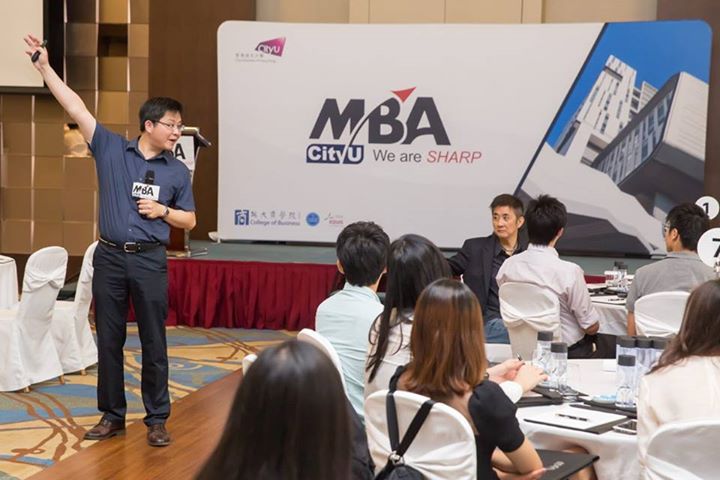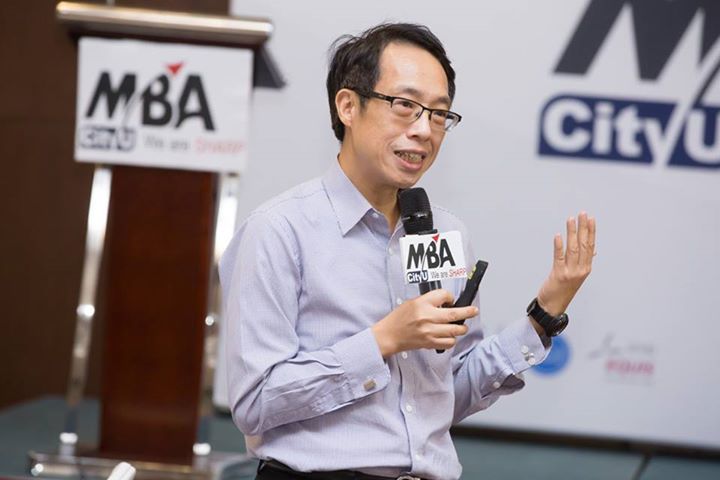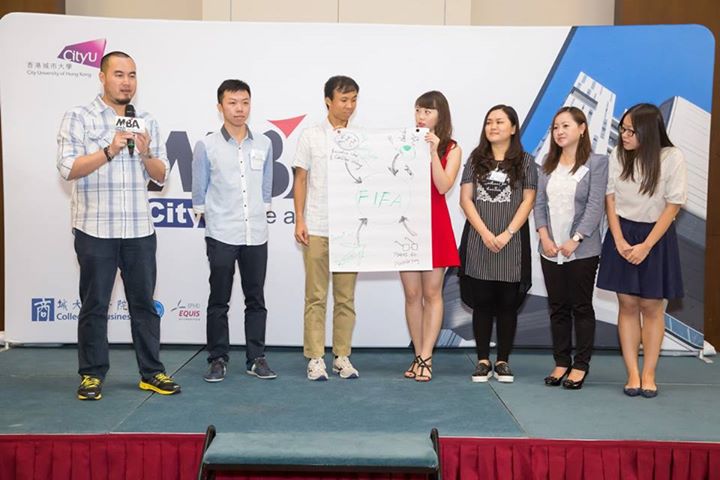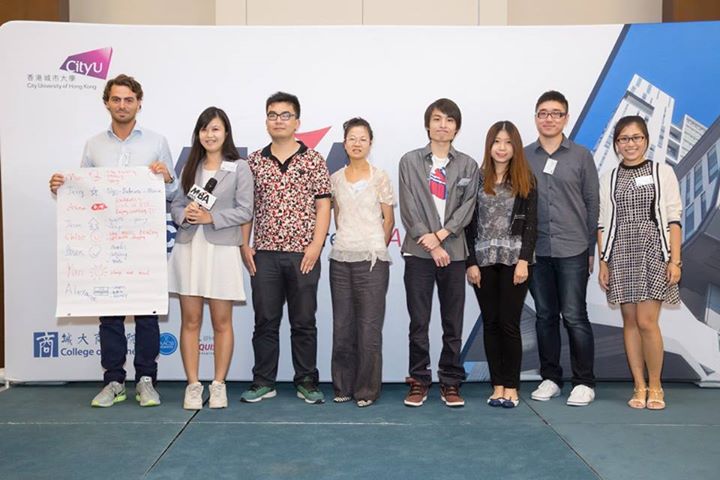 The dinner banquet was held in the Auberge Discovery Bay Hotel in the evening of the 5th September with over 130 participants attended. It was truly a wonderful evening and participants included new and a number of current MBA students, academic staff and the honorable guest. Prof Yan Houmin, Dean of the College of Business provided a welcome speech to all the participants. Mr George Yuen, the honorable guest speaker then highlighted and shared his experience on "The top secrets of my business success: Aligning Business Ecosystem with Career Development", which was followed by a Q & A session chaired by Assistant Programme Director Dr Wilson Chan. The evening ended with joy and happiness.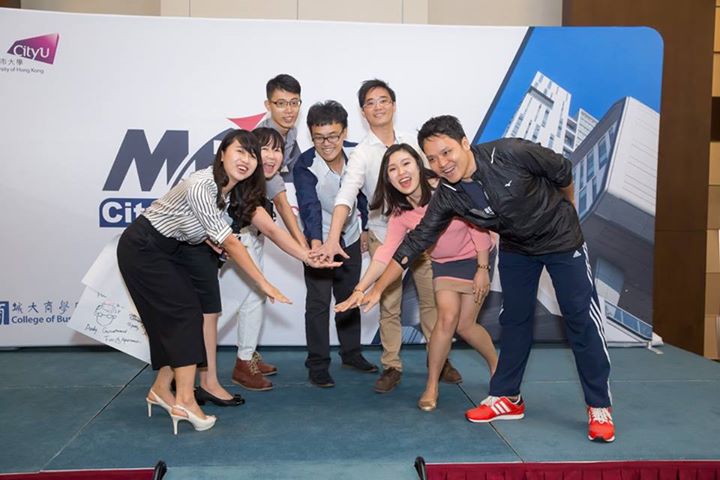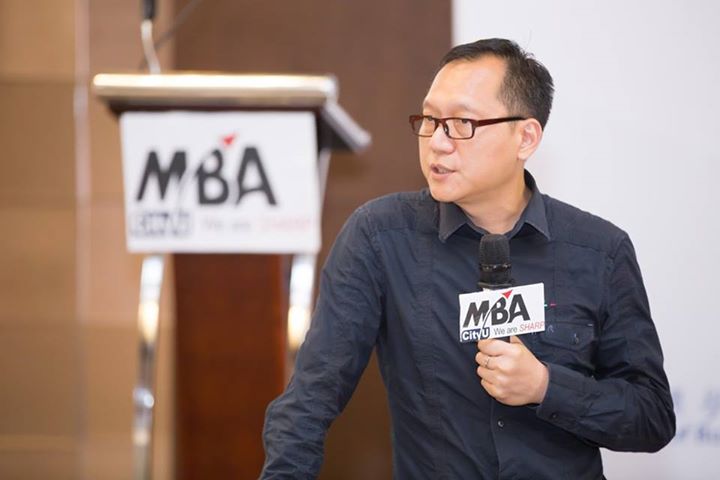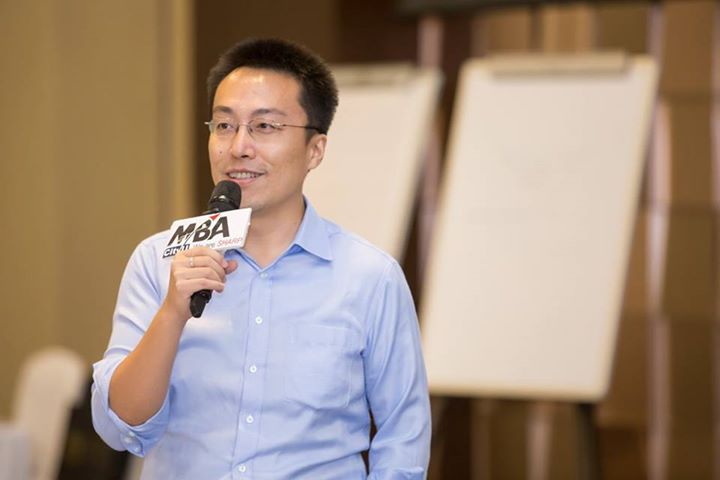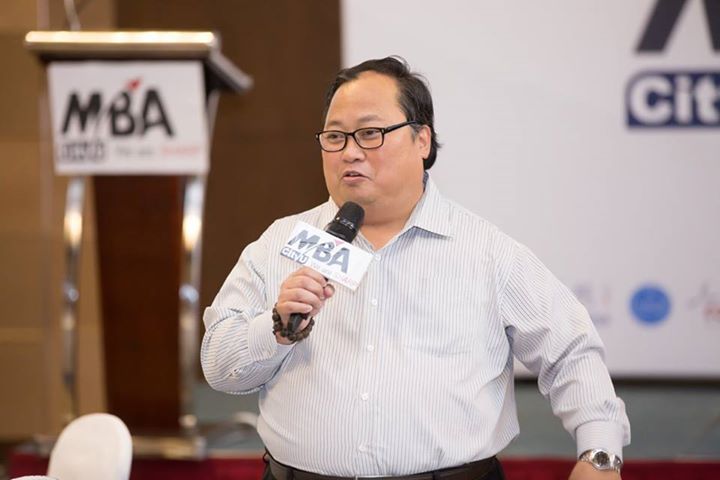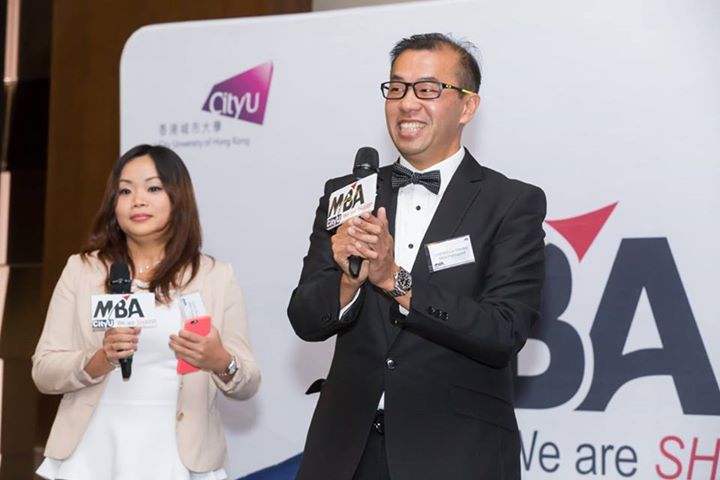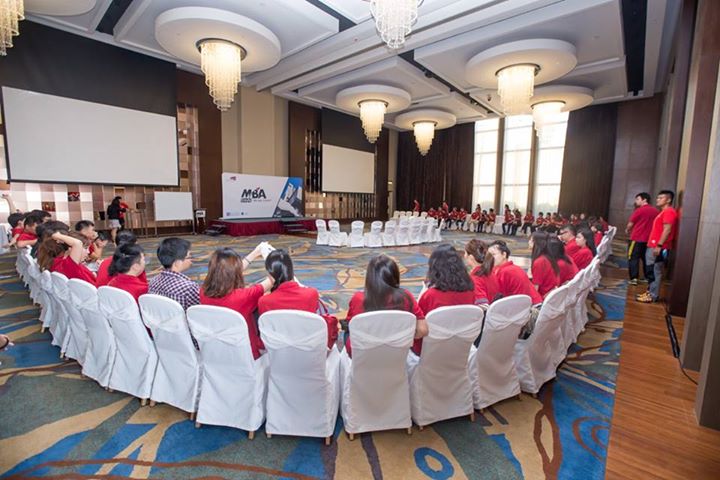 The half-day team building section specially designed for the new students on the 6th September served as one of the important aspects of the orientation programme. The facilitators introduced students with different types of exercises aiming to strengthen the relationship between all learning partners, in addition to equipped students the techniques in applying teamwork and strategic thinking to their MBA study and lifelong learning.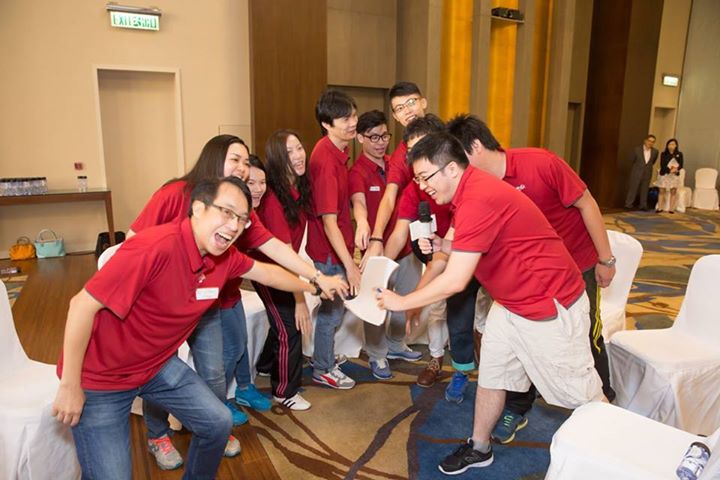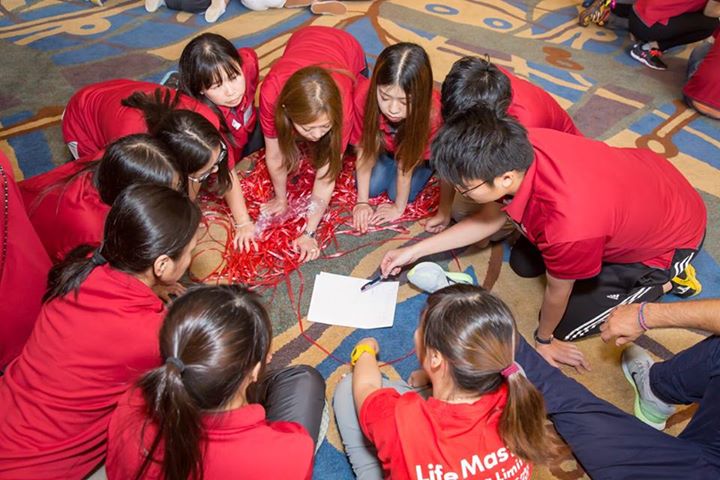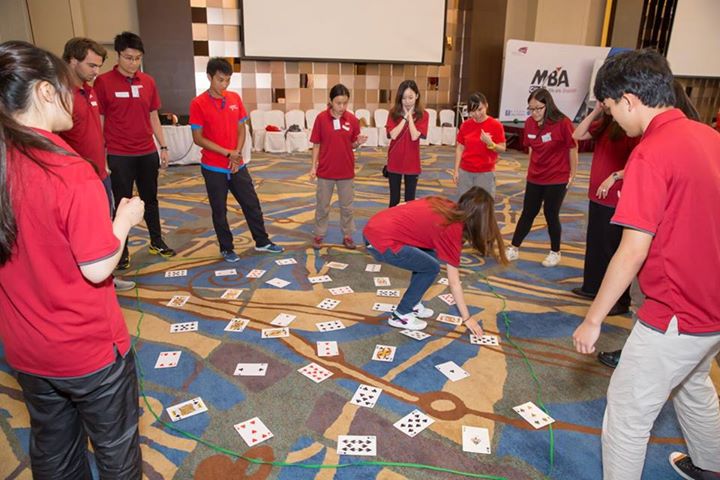 Over the 2-day orientation, students learned much about the MBA programme including Concentration Areas, Exchange Opportunities, Career Services and the career development driven elective course called "Career Coaching and Business Mentoring" to be led by Dr Ron Kwok, Assistant Dean (Career Services). Take this opportunity, we would like to thank all colleagues, current students and representatives from MBA Alumni Association and MBA Student Clubs who have been actively involved in giving their warm welcome to all new students. We are proud that we have truly established a community helping and supporting each other in achieving a common goal throughout the fascinating learning journey of our MBA students at CityU.