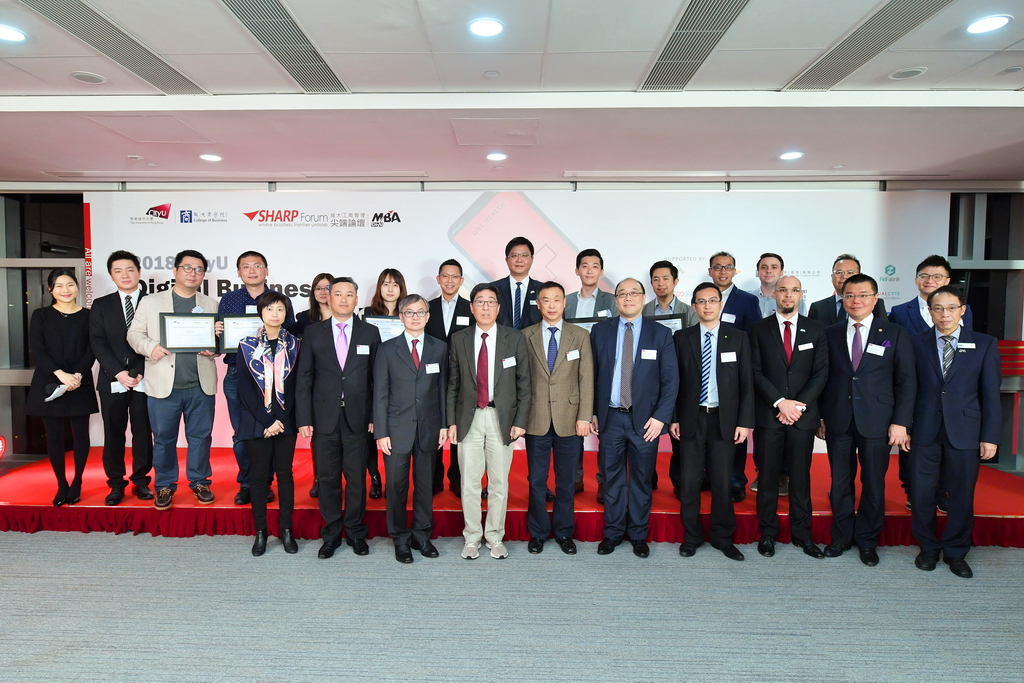 With the theme "One Health, Digital Society, Smart City", the 2018 CityU Digital Business Innovation Festival, which organised by the MBA Programme and supported by over 20 industry partners, was held from 23rd – 27th January. In the five-day Festival, over 30 speakers shared their insightful ideas through the SHARP Forums and symposiums. The App Innovation Contest, one of the major events in the Festival has attracted 138 team entries across Asian cities/countries from Hong Kong, Taiwan, Korean, Japan and Singapore. Along with 15 companies invited to exhibit their novel technologies in business innovation, the shortlisted teams of the Contest were invited to demonstrate their app ideas in the Exhibition. Through a series of events in the Festival, new and inspiring ideas that help bridging education, technology, and business were shared by executives, scholars, entrepreneurs and renowned experts in the field.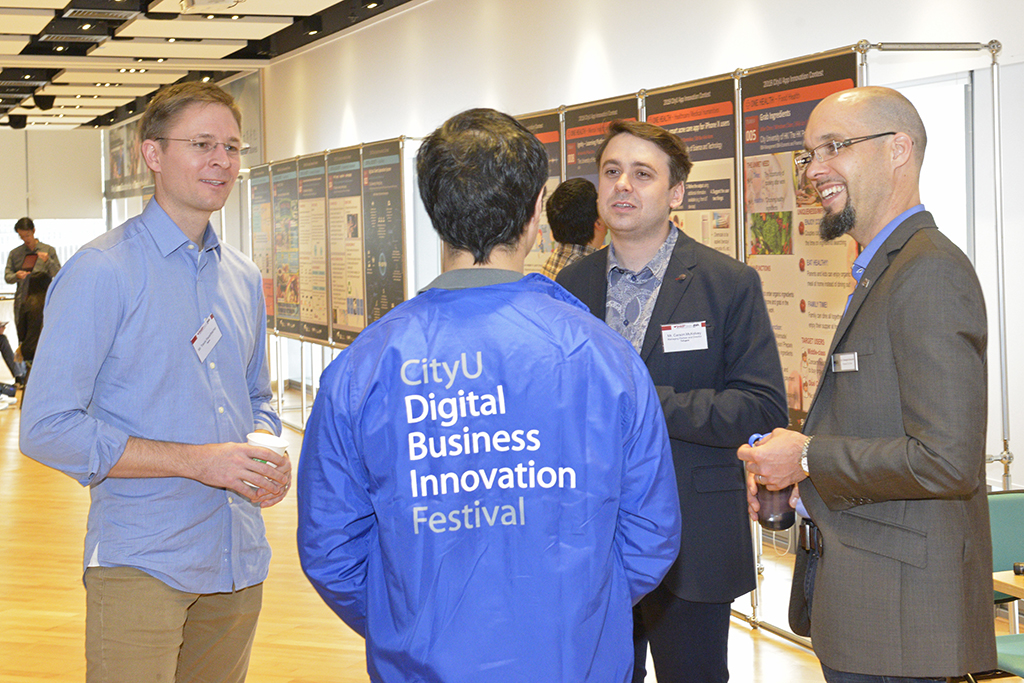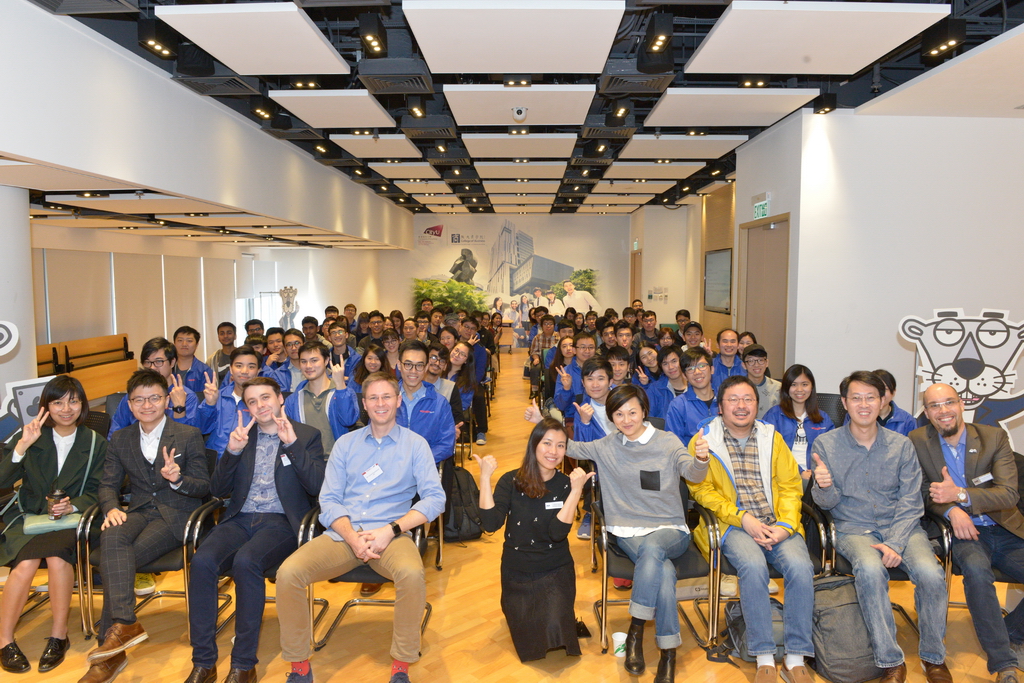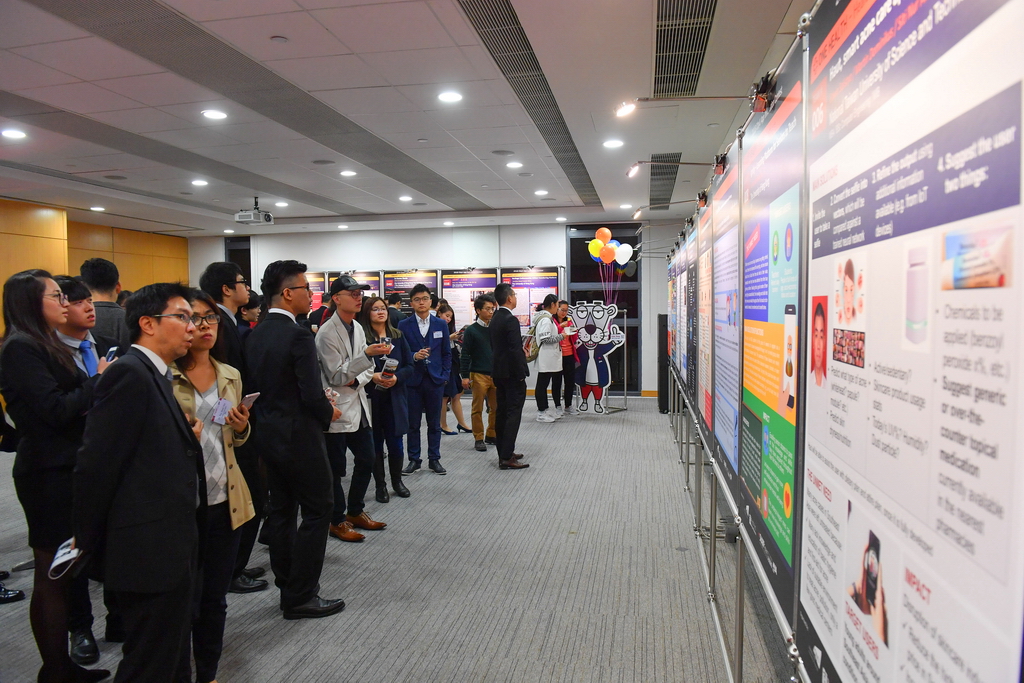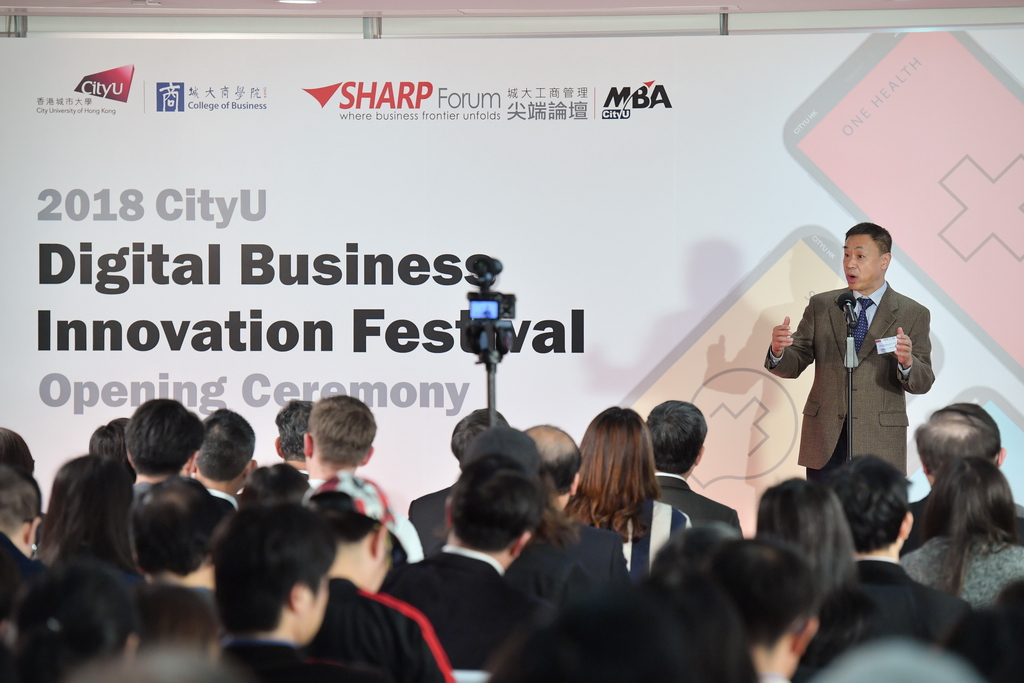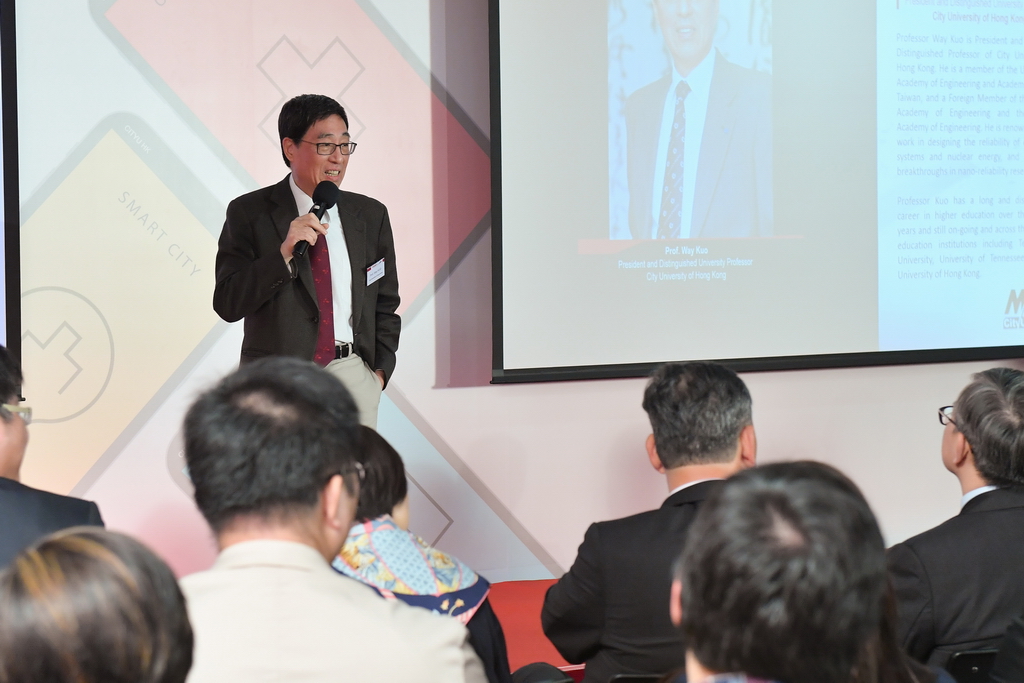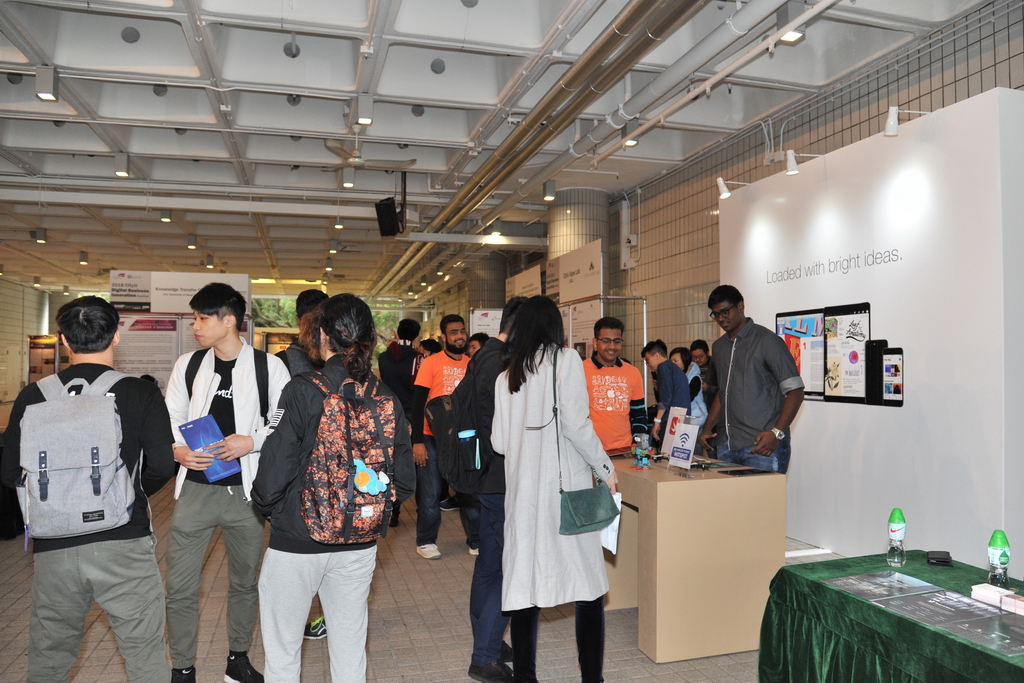 In the opening ceremony on 23rd January, distinguished guests and industry experts were invited to deliver keynote speeches on the three key festival themes. They were:
Prof. Way Kuo, President and University Distinguished Professor of CityU; Dr. David Chung Wai-keung, Under Secretary, Innovation and Technology Bureau, HKSAR Government; Mr. Herman Lam, Chief Executive Officer, Hong Kong Cyberport Management Company Ltd.; Mr. Barry Chan, Partner, Financial Services Sector Leader, IBM Global Business Services; Mr. Wilson Wong, Director of Advisory, Deloitte and Dr. Witman Hung, JP, Principal Liaison Officer for Hong Kong, The Shenzhen Qianhai Authority.
Prof. Houmin Yan, Dean of the College of Business, emphasised the importance of multiple disciplines collaborating together in the opening remarks, "This is a good platform to bring together expertise from different industries, and to share ideas on how to enhance current systems and improve the well-being of community. The College of Business is also committed itself to teaching and research, and hopefully bringing more impact to the future society."
Prof. Kevin Chiang, Director of the MBA Programme, also the Chair of the Festival, believed that technology advancement and business innovation are inter-related. These knowledge and ideas can eventually bring benefits to the society, while education is the key to facilitate the knowledge discovery and transmission. "Bridging education, technology, and business is a critical step leading to continuous improvement of our well-being, social welfare, and quality life. It is to this end that the CityU MBA organises this festival with the three relevant themes."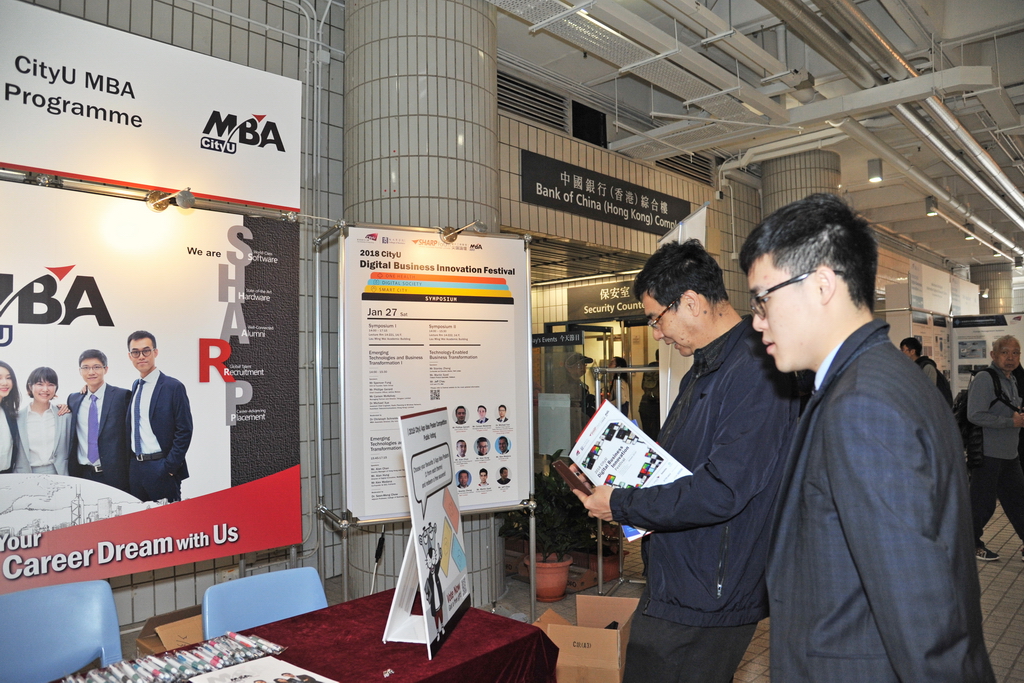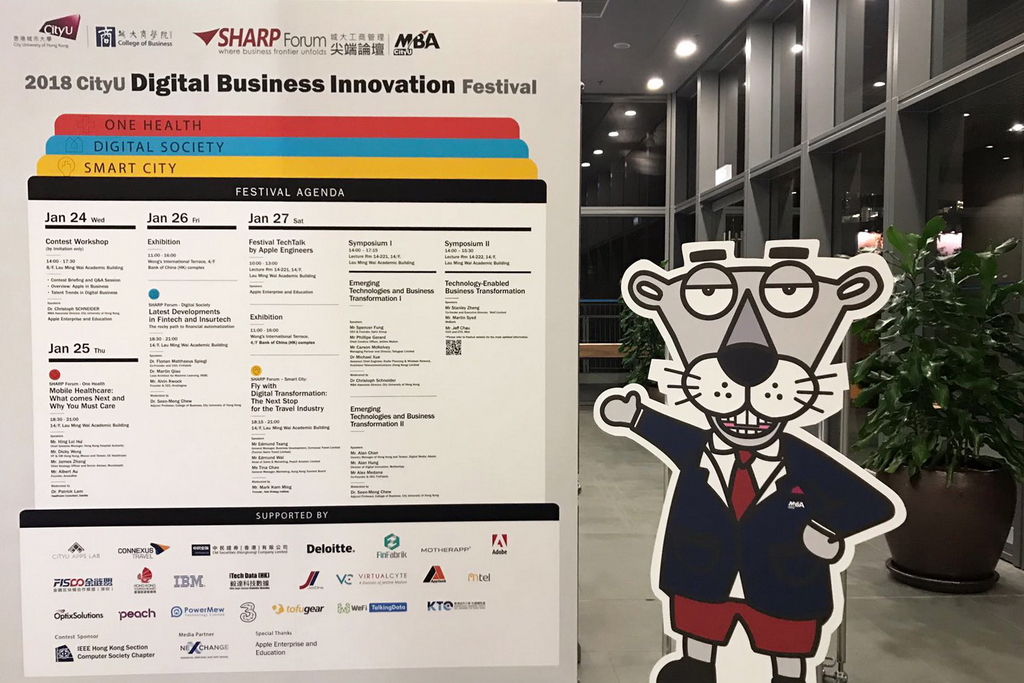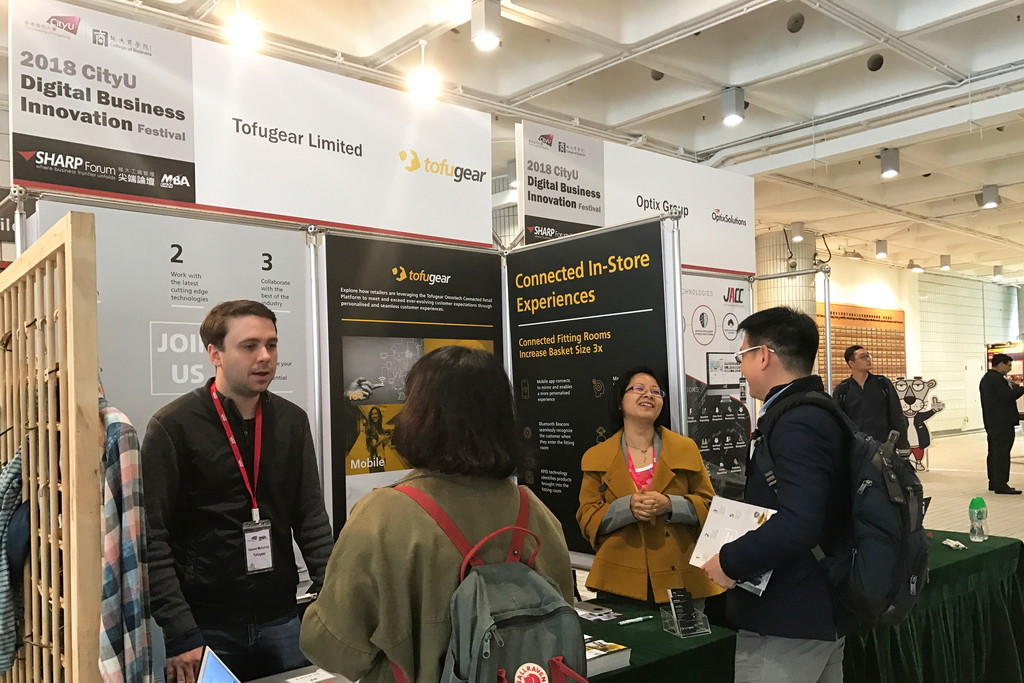 The App Innovation Contest continues to the next stage after the Festival. The 48 shortlisted teams will join free coding workshops and other consultation sessions conducted by industry experts, before they submit their final apps or prototypes. The contest pitching day and award ceremony will be held in mid-May this year.
Visit the website of the Festival for more details.
https://www.cb.cityu.edu.hk/mba/DBIFest2018/