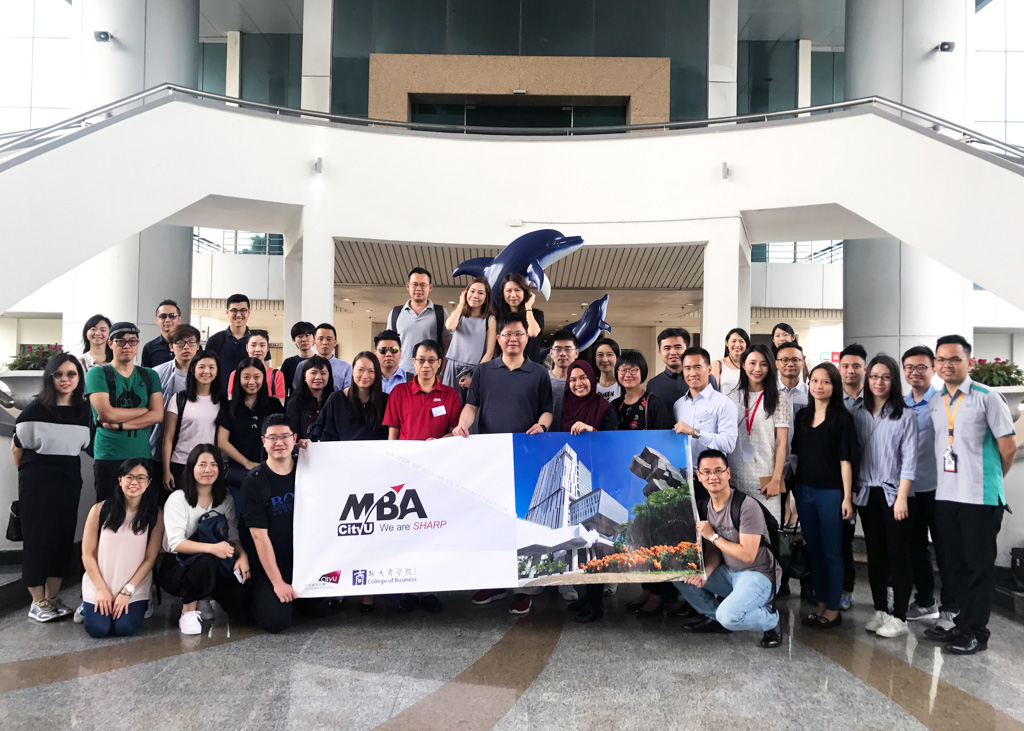 More than 30 CityU MBA participants visited Malaysia for a 9-day Enterprise Diagnostic Residential Trip (R-trip) from 20 to 28 May 2018, working as a consultancy group for the Melaka Gateway (MG) project, developed by KAJ Development Sdn Bhd (KAJD). Led by Prof Kevin Chiang, MBA Director, students were divided into four teams supervised by Dr. Wilson Chan, MBA Associate Director, Dr. CHEW Seen-meng, Adjunct Professor, Dr. WEI Liyuan and Dr. Selina WAN of Department of Marketing to spearhead the recommendations on the MG project's one-stop global port development and tourism ecosystem, especially the cruise business.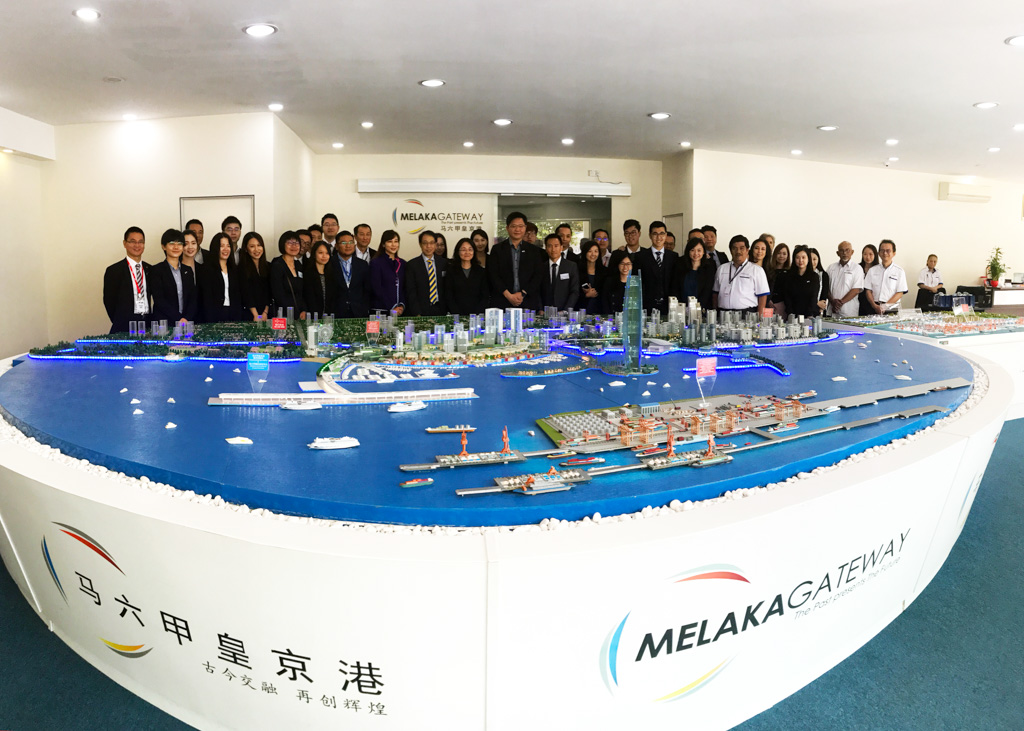 Exploring Malaysian Port Business and Tourism
To better understand Malaysian port business and tourism, the group first visited Westports of Port Klang, one of the largest Malaysian ports, followed by a quick city tour in Kuala Lumpur to examine tourist's experiences. Then, the group moved to Melaka and attended a talk about the property development in Melaka and surrounding areas, given by REHDA Melaka (Real Estate And Housing Developers' Association Malaysia, Melaka Branch). We were also grateful to have the support from Tourism Melaka for the insightful sharing sessions, followed by an informative old heritage walk in the Melaka city.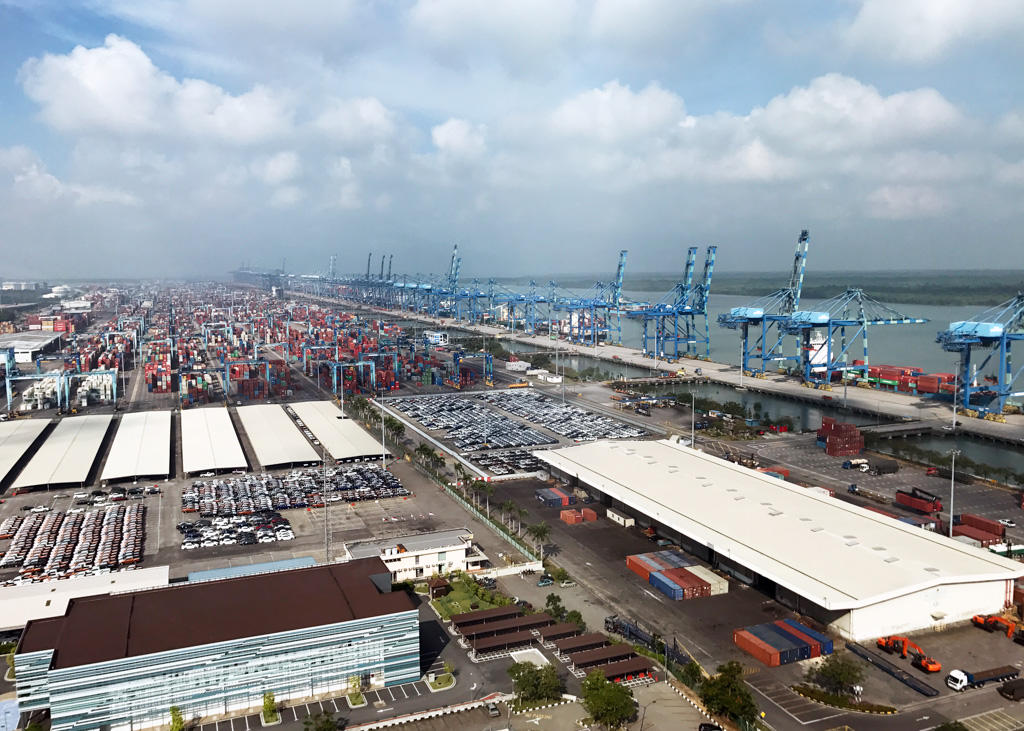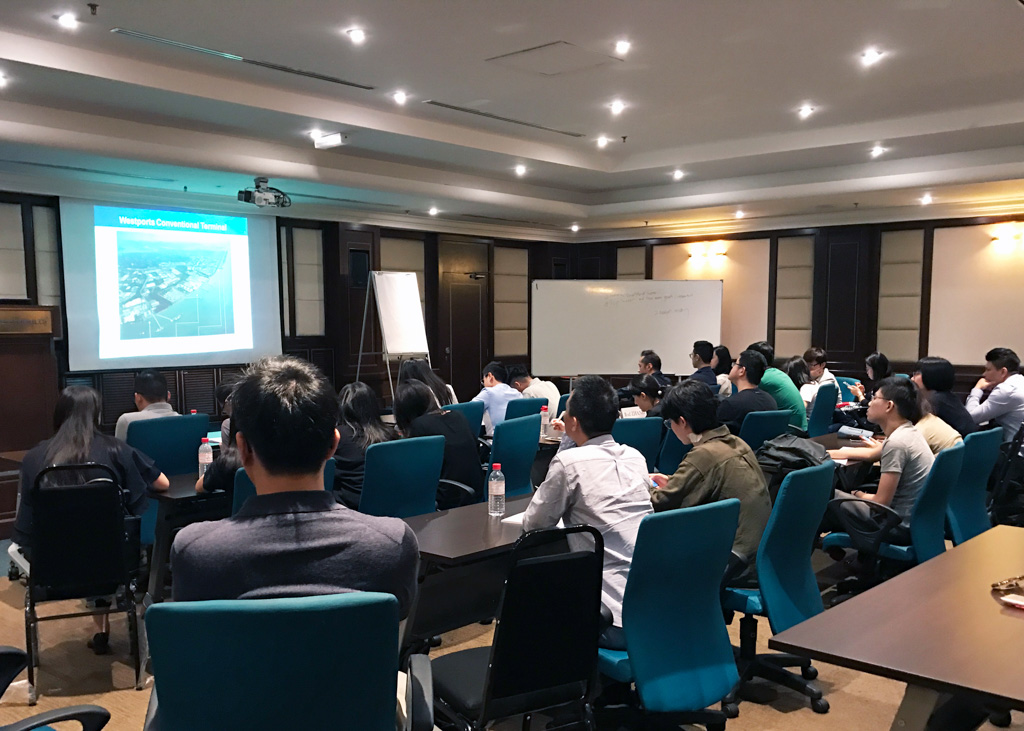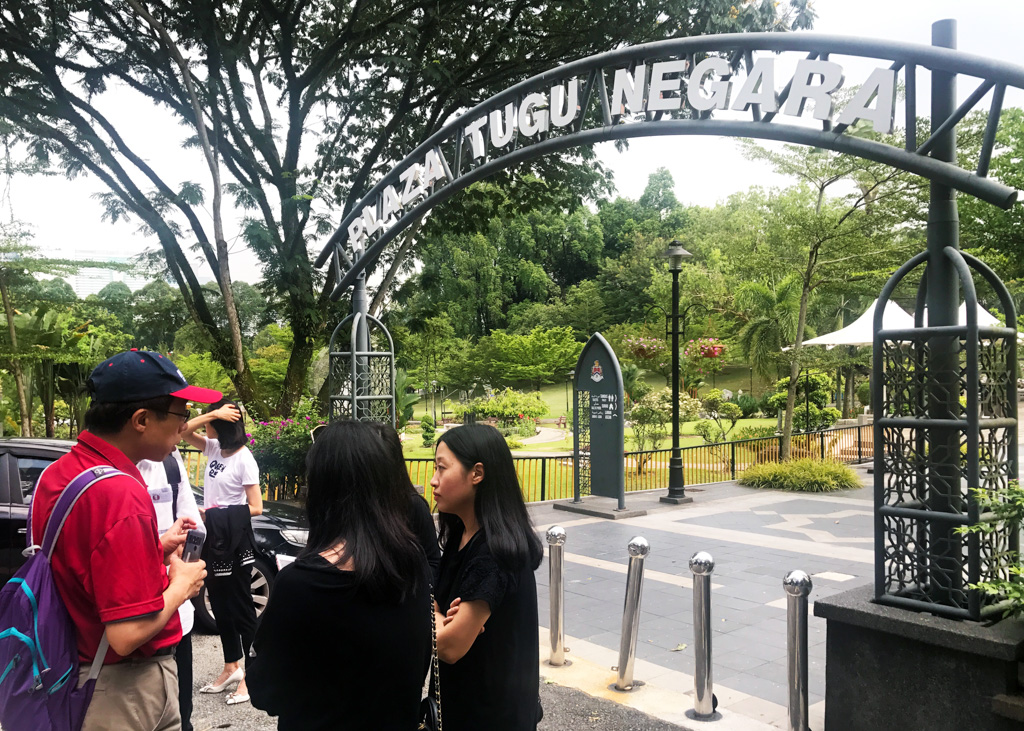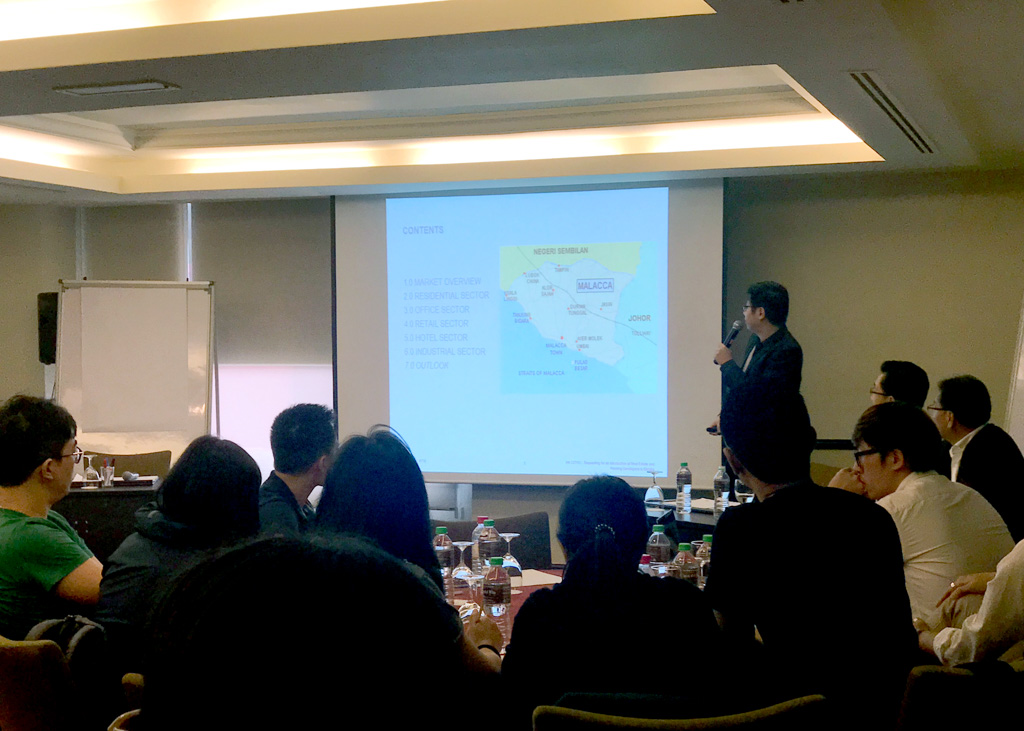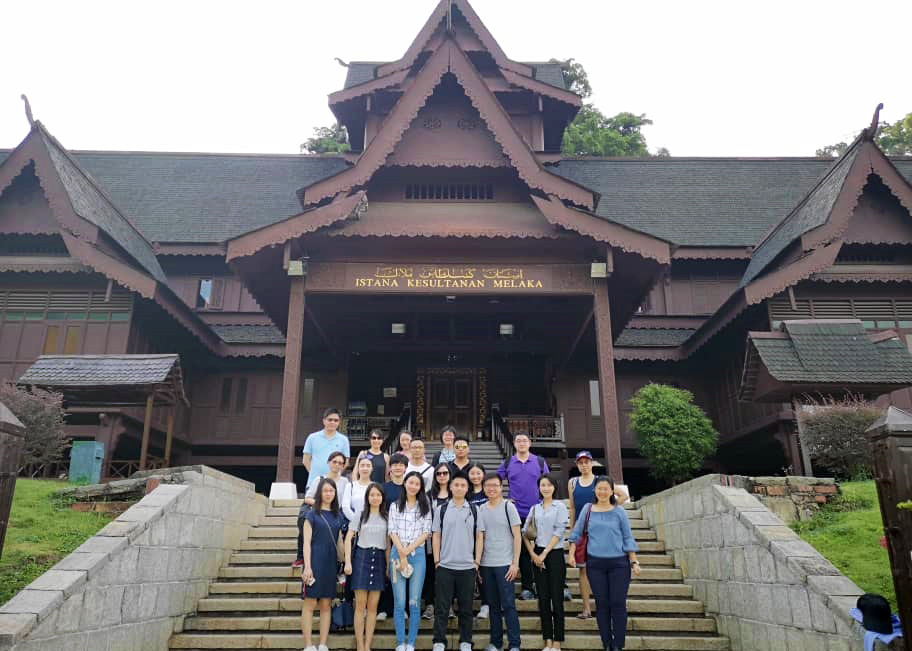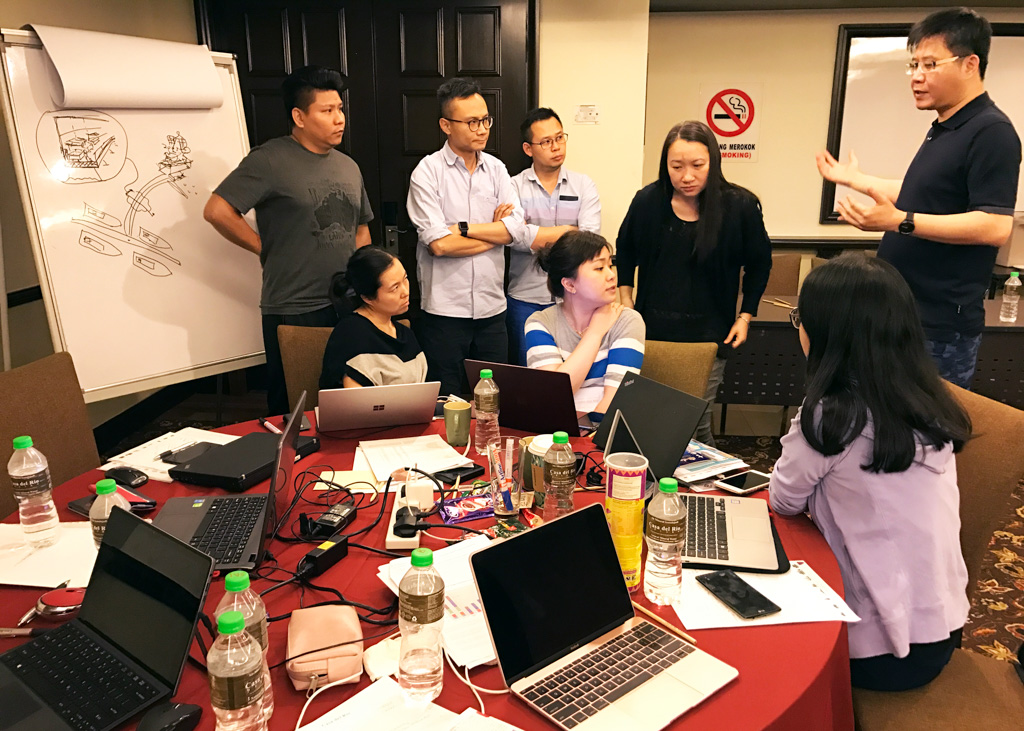 Cooperative Learning: Teamwork that Works
On 23rd May, the group met with Datuk Michelle Ong, CEO of KAJD and its management team as a formal kickstart of this project at KAJD. Students interviewed various managers and directors of the company to gather data and information for their works. Before presenting their findings to KAJD on the final day of the trip, student teams received professors' and peer's feedbacks on how to refine their presentations, through several internal sharing and rehearsal sessions. We were also delighted to have Dr. Caroline Tan from the MBAIB Programme of University of Tsukuba and one of her MBA students to join us for the first few days of the trip to exchange with our students.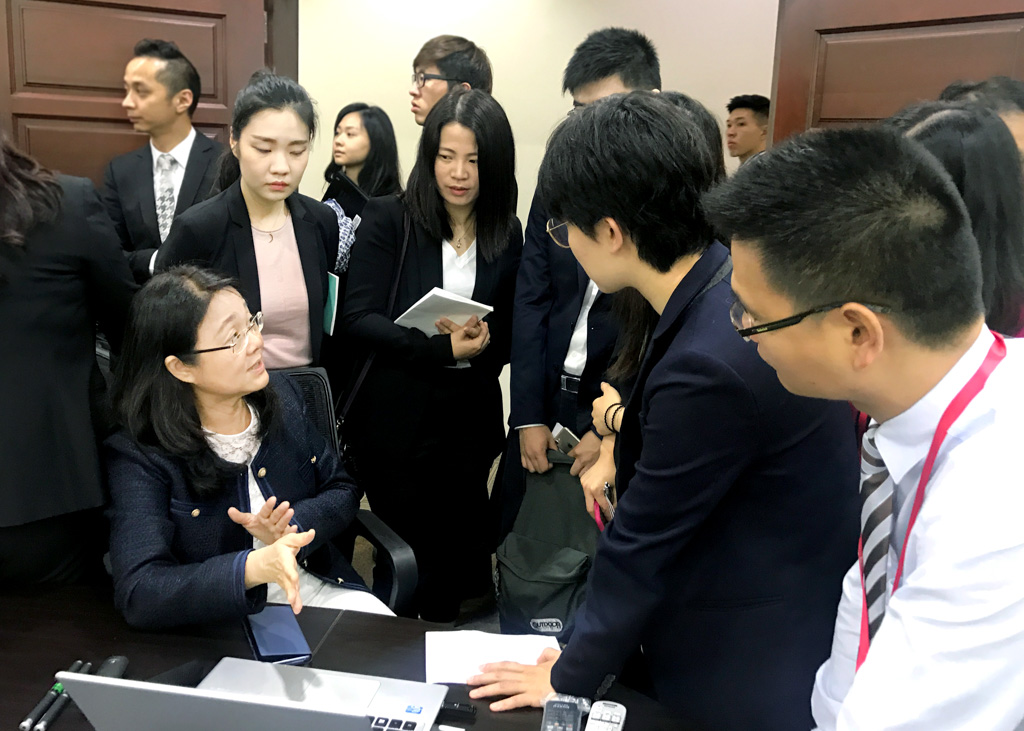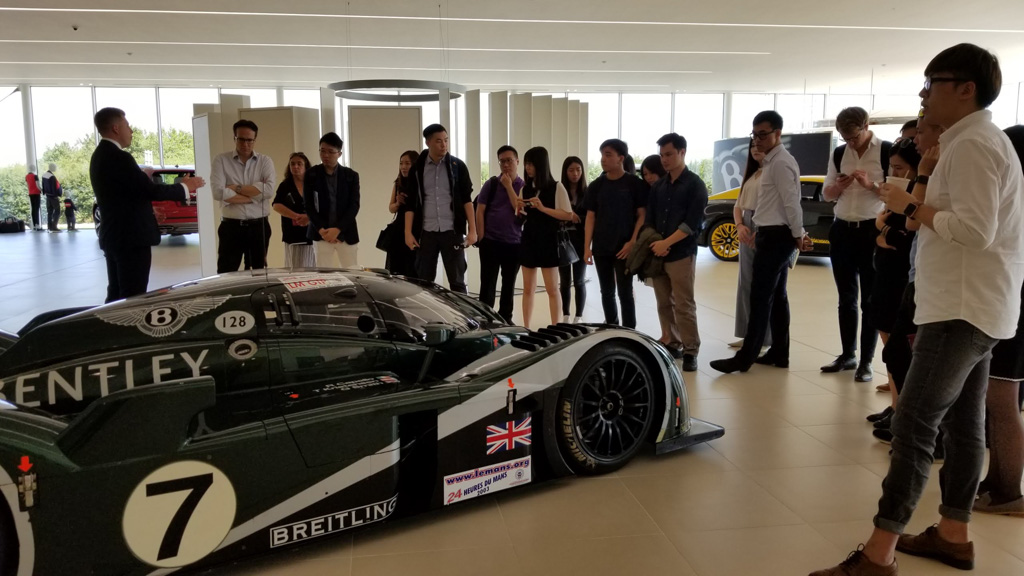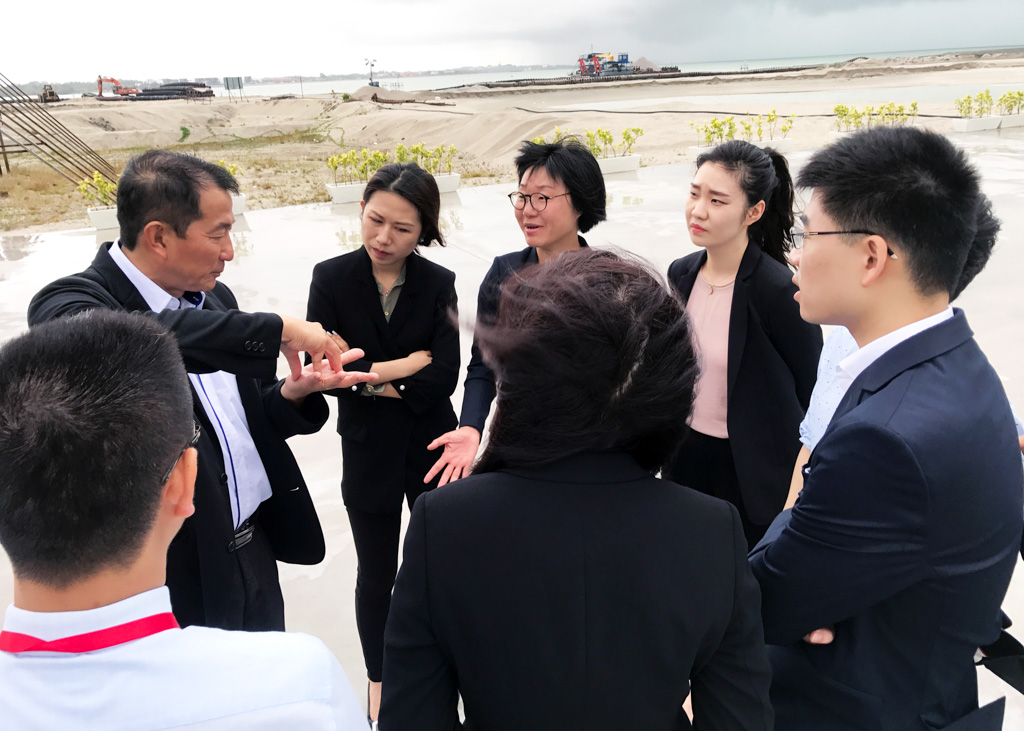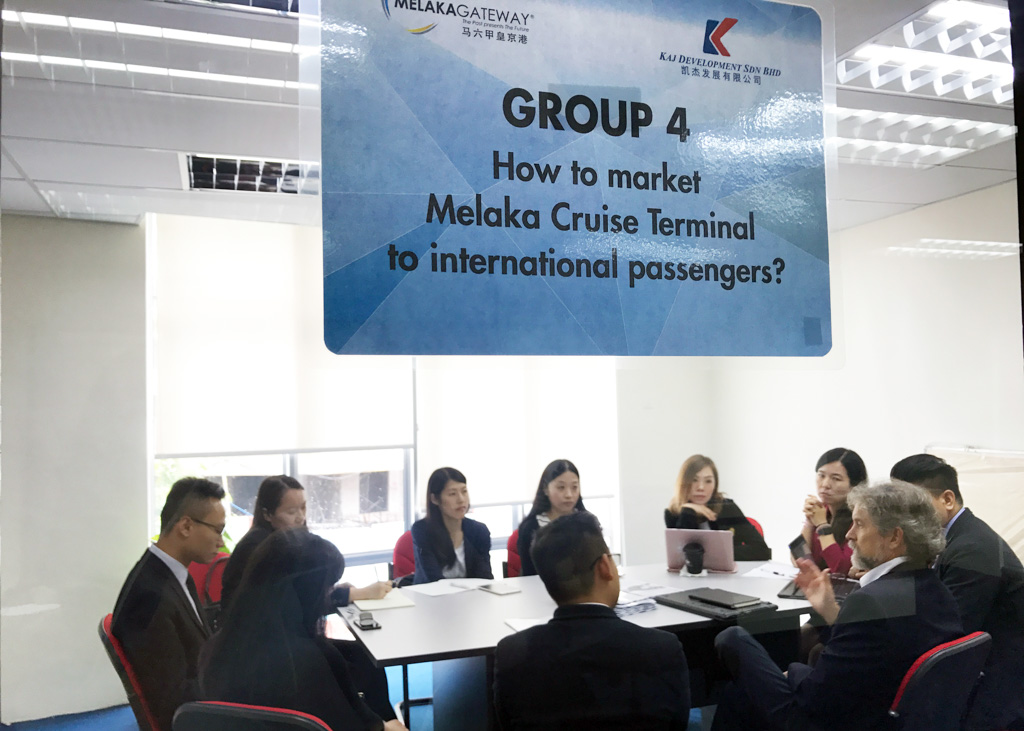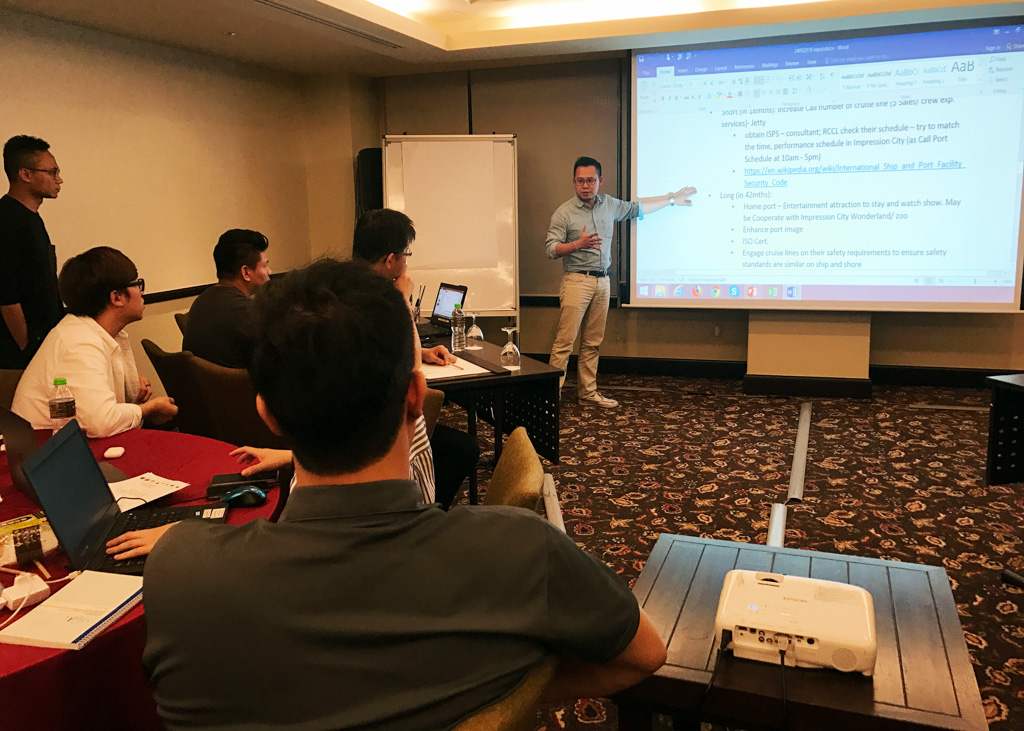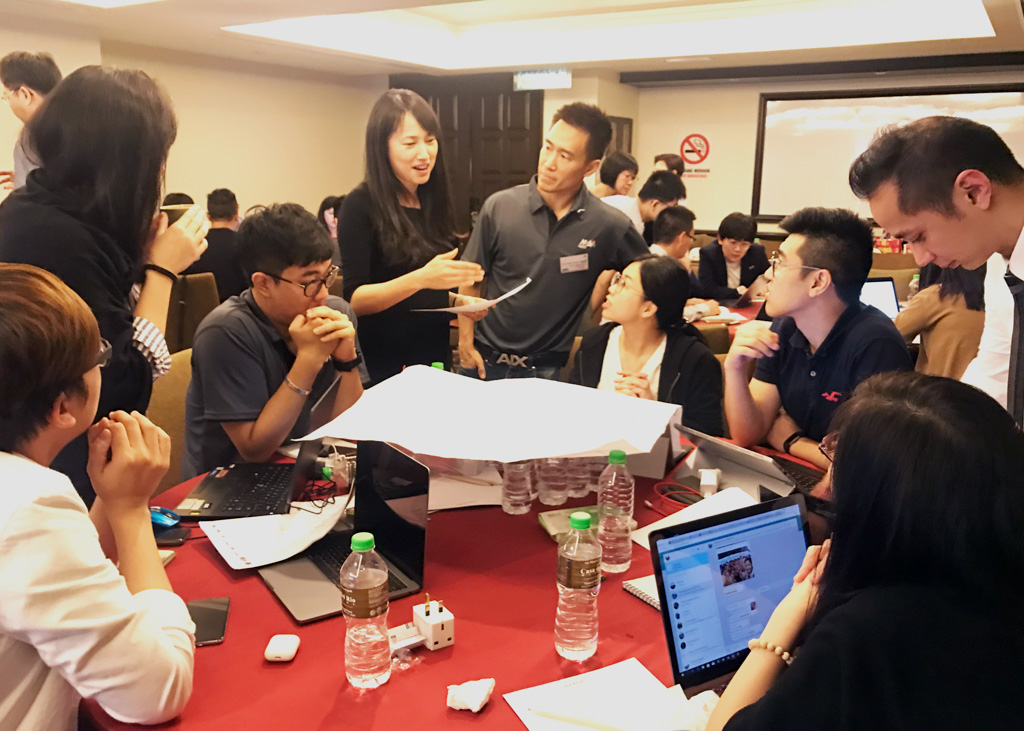 Pre-trip Preparations for the Real-life Consultancy Project
In fact, the R-trip did not only start from 20 May 2018. Before coming to Malaysia, the participants had attended several activities in Hong Kong related to the port business and tourism to learn more about the industries as background information, including site visits to Kai Tak Cruise Terminal and Hutchison Ports, and also sharing sessions by Dr. Eric Su, General Manager (Engineering), Hong Kong International Terminals Limited (HIT) and Professor Rob Law, School of Hotel and Tourism Management, The Hong Kong Polytechnic University.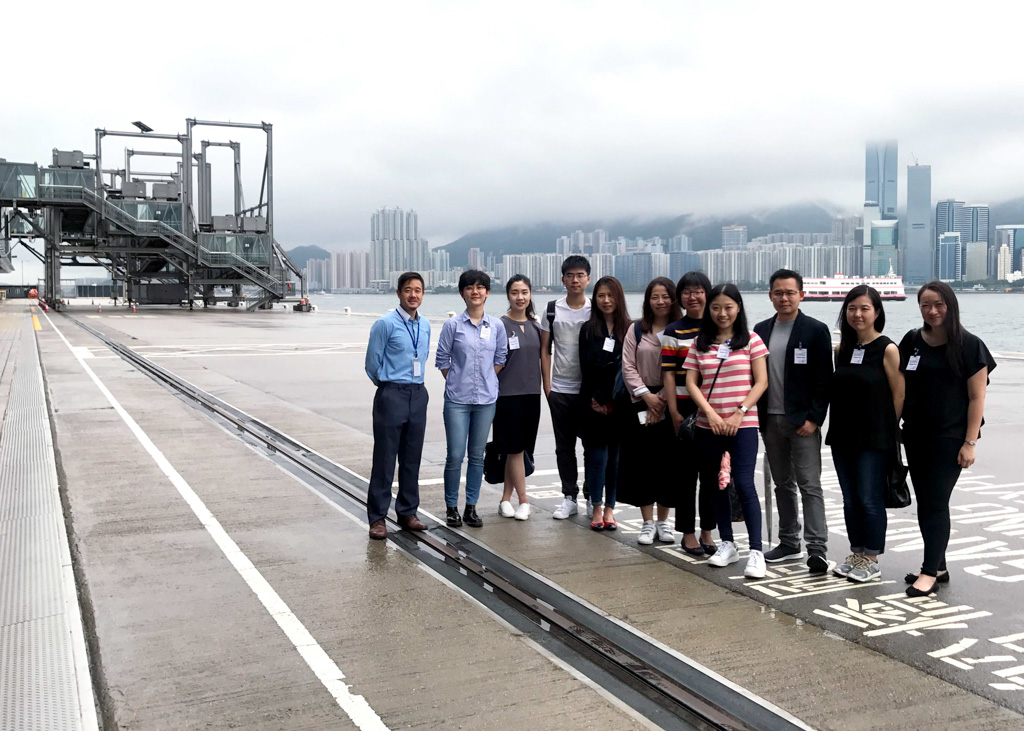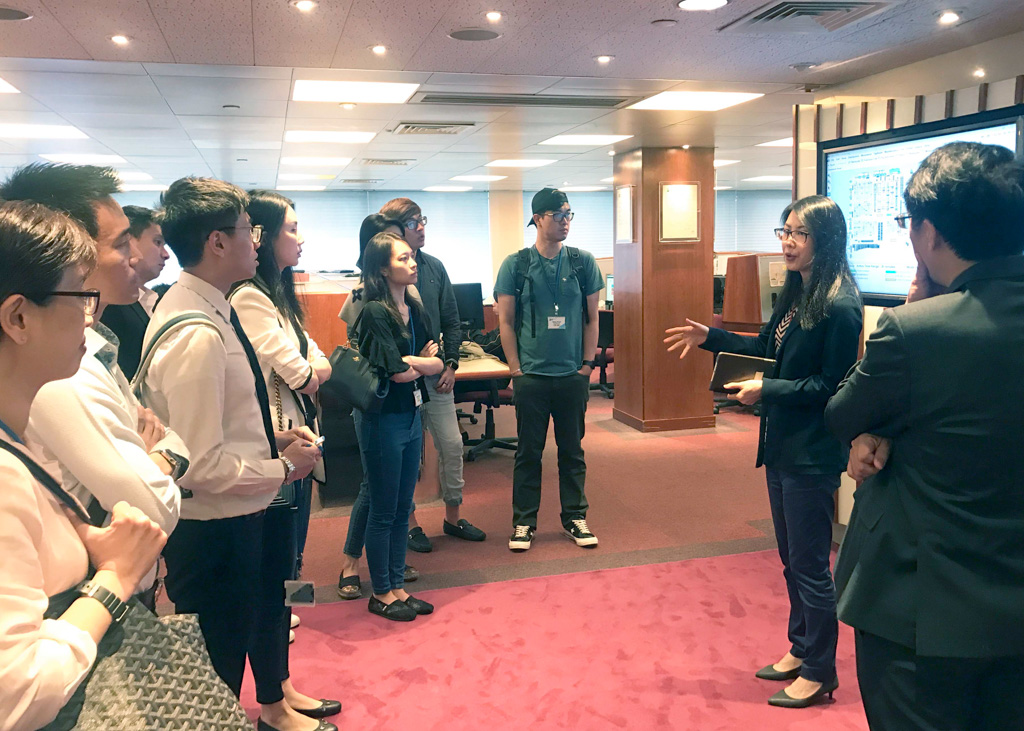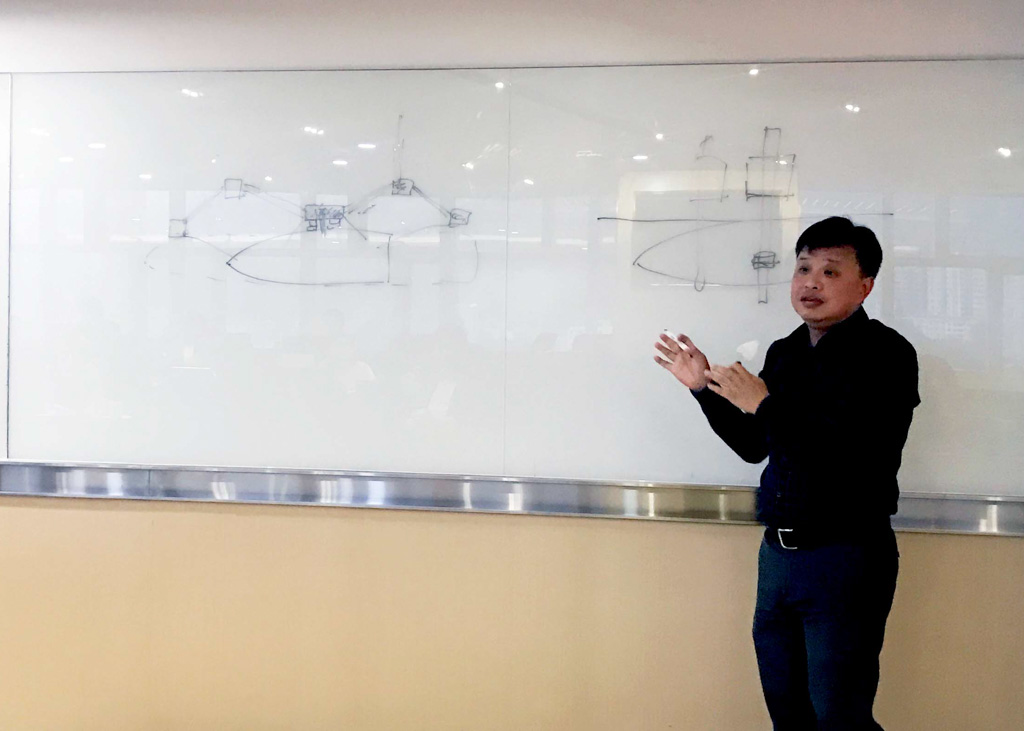 A journey of 1500 miles and more
On the final presentation day, the board members and senior management of KAJD were impressed by the students' findings and thought the recommendations would benefit MG's strategic development in the future. They looked forward to the thorough written reports to be submitted a month after the trip. Participating in this mega port and cruise terminal consultancy project proves to be a valuable learning opportunity for the students, from which they develop global perspectives and acquire practical knowledge in the Belt and Road initiatives.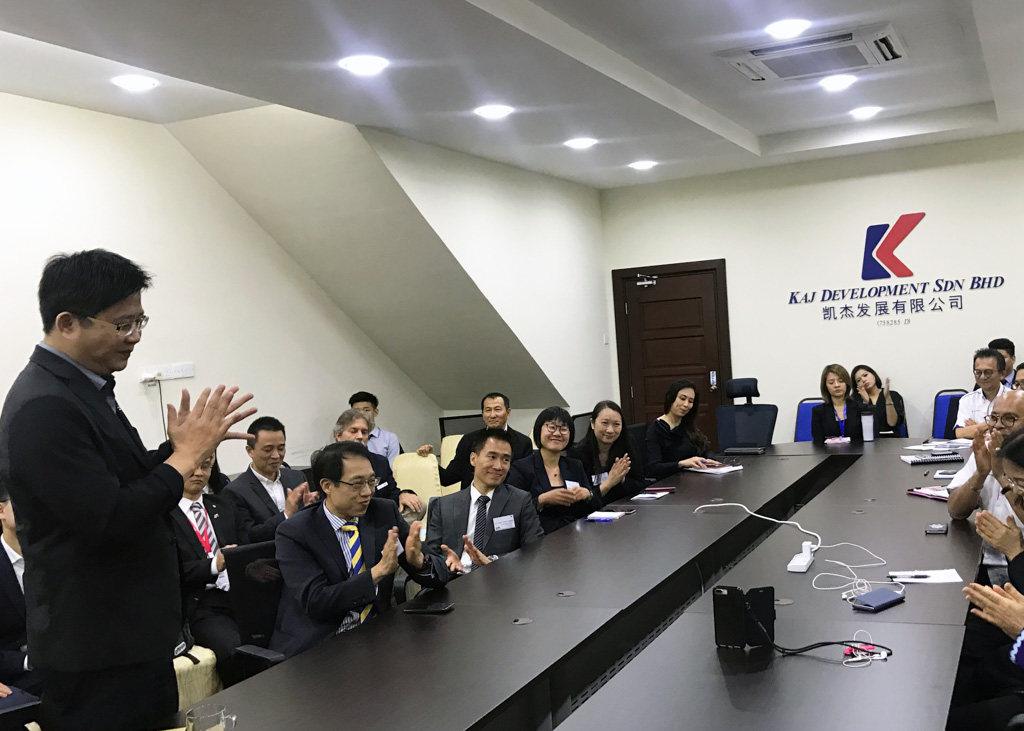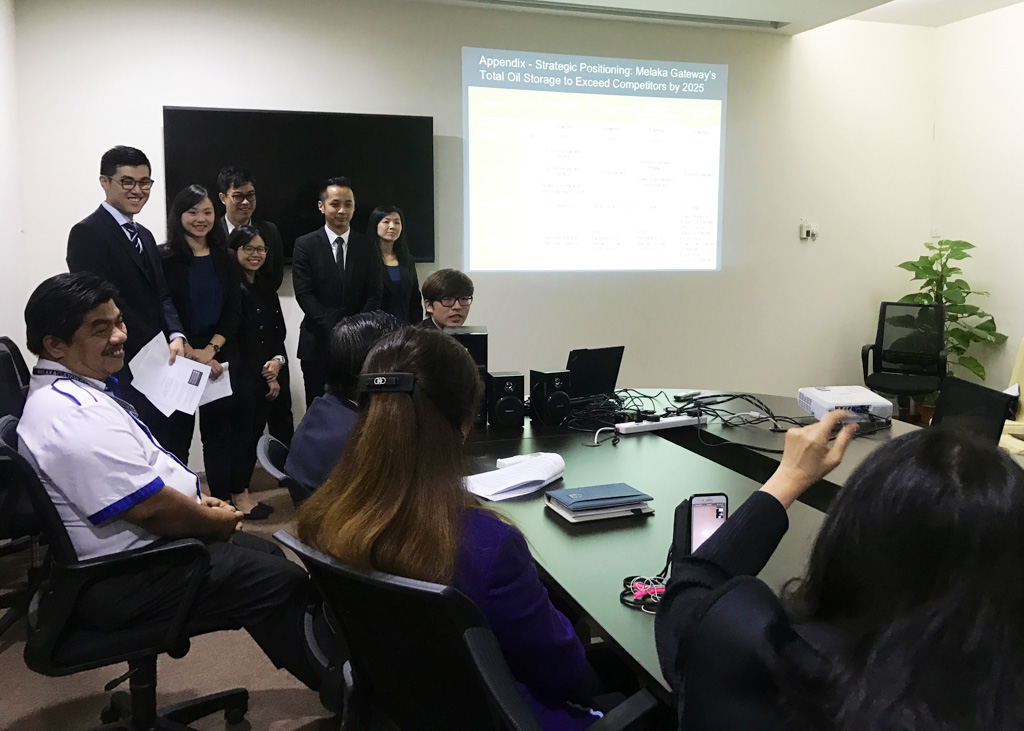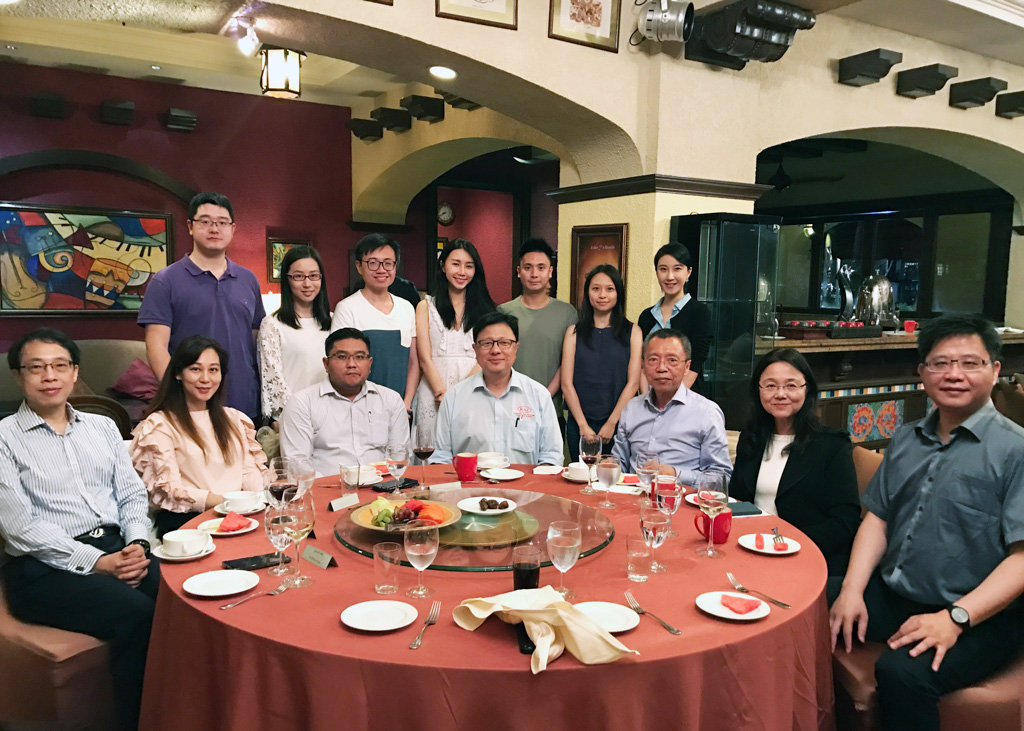 About Melaka Gateway
Melaka Gateway is a premier mixed development project initiated by KAJ Development Sdn Bhd (KAJD), which comprise of three reclaimed and one natural islands totaling 1,366 acres, set in a strategic and idyllic area of Straits of Malacca, Malaysia. Ideally located between the main hub of Kuala Lumpur and Singapore, as well as within the vibrancy of the Melaka city's commercial centre, this project will catapult this heritage city as a world-class integrated investment, tourism and commercial development icon.