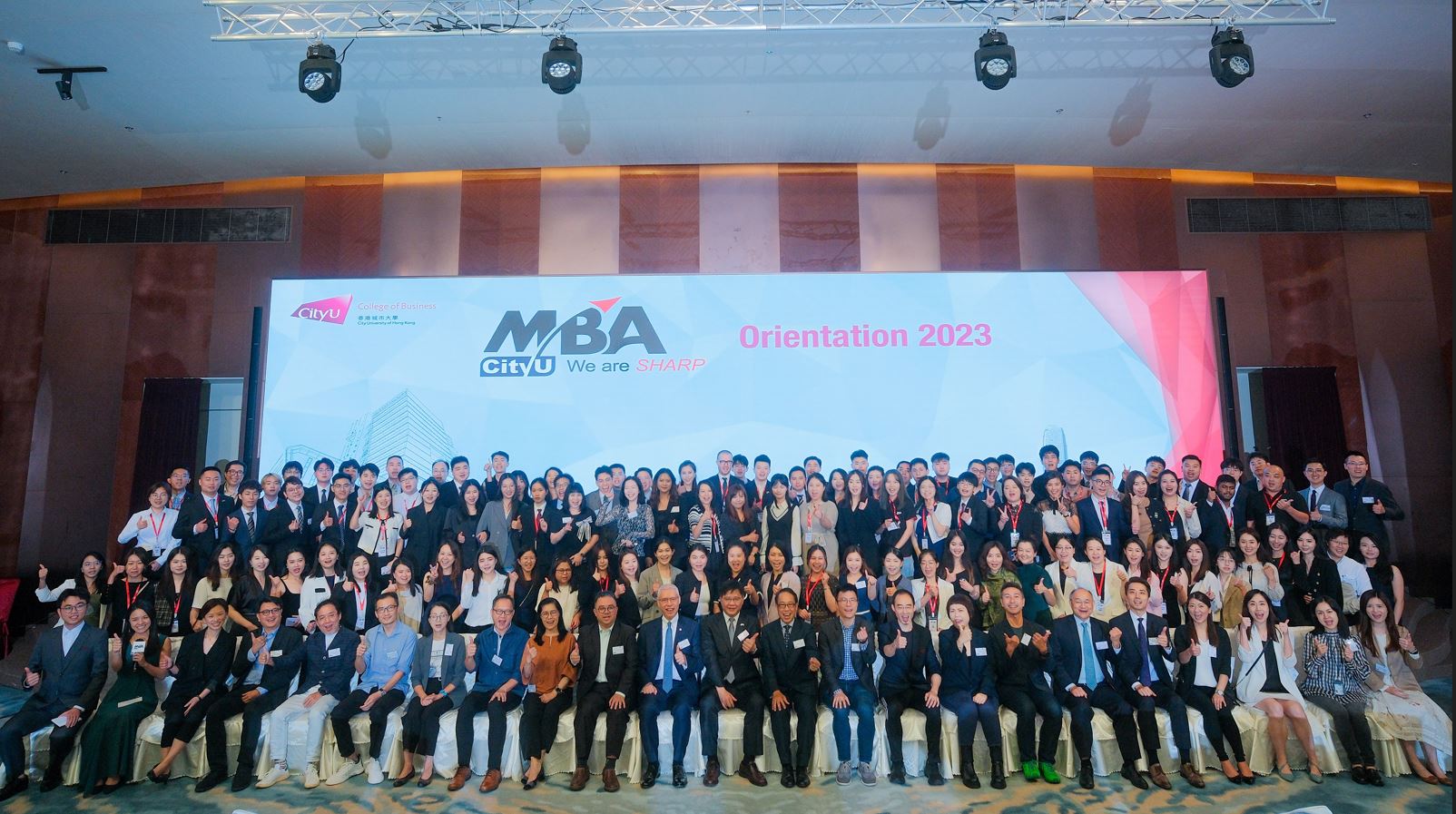 Despite the adverse weather that occurred in Hong Kong in early September, we managed to welcome our new cohort of students to the MBA Orientation on September 9, 2023. The orientation began with engaging team-building activities to build trust and connections among the students, proving once again that "together everyone achieves more" (TEAM). It also signifies although there will be challenges ahead, they can overcome them through learning and support from their learning partners.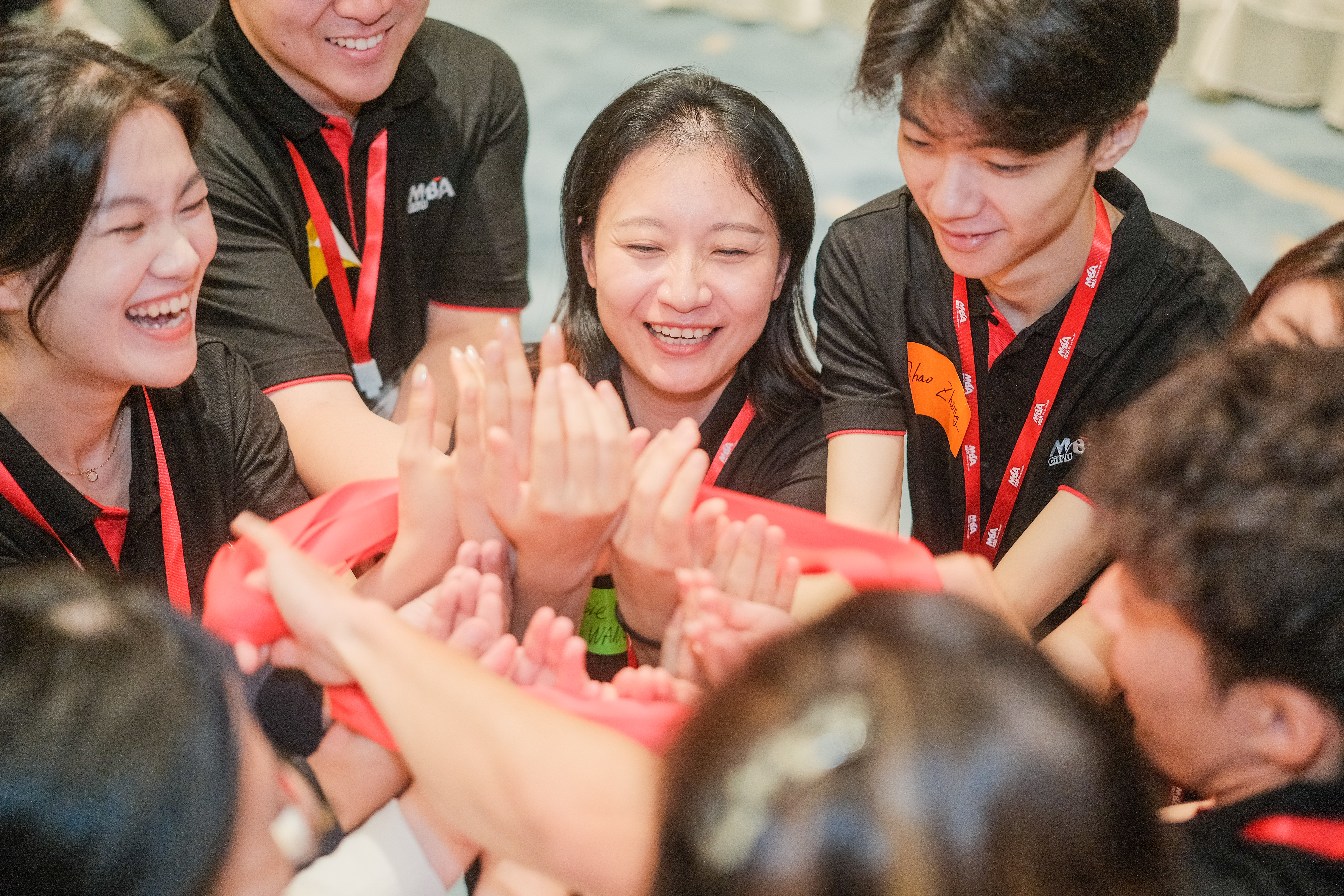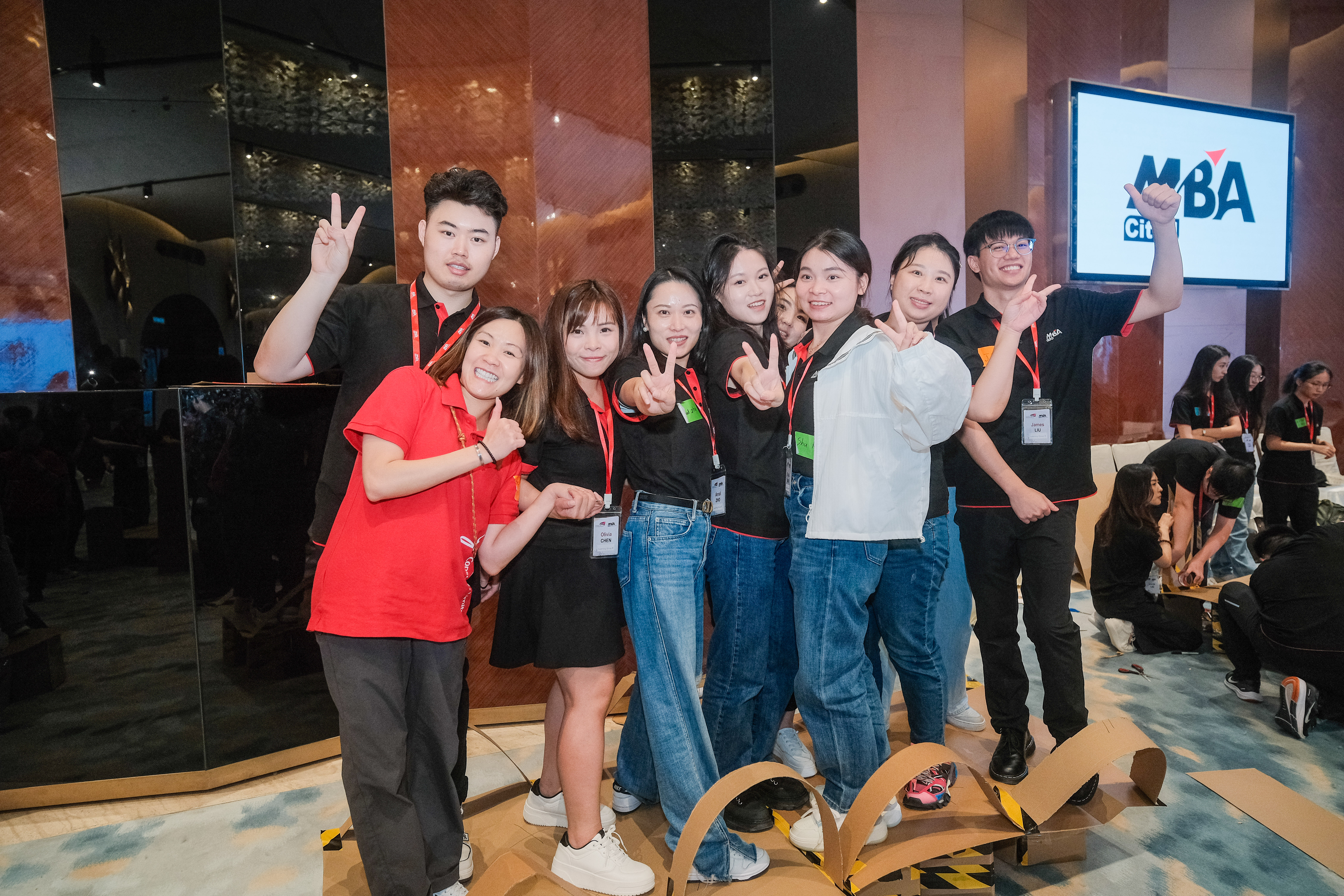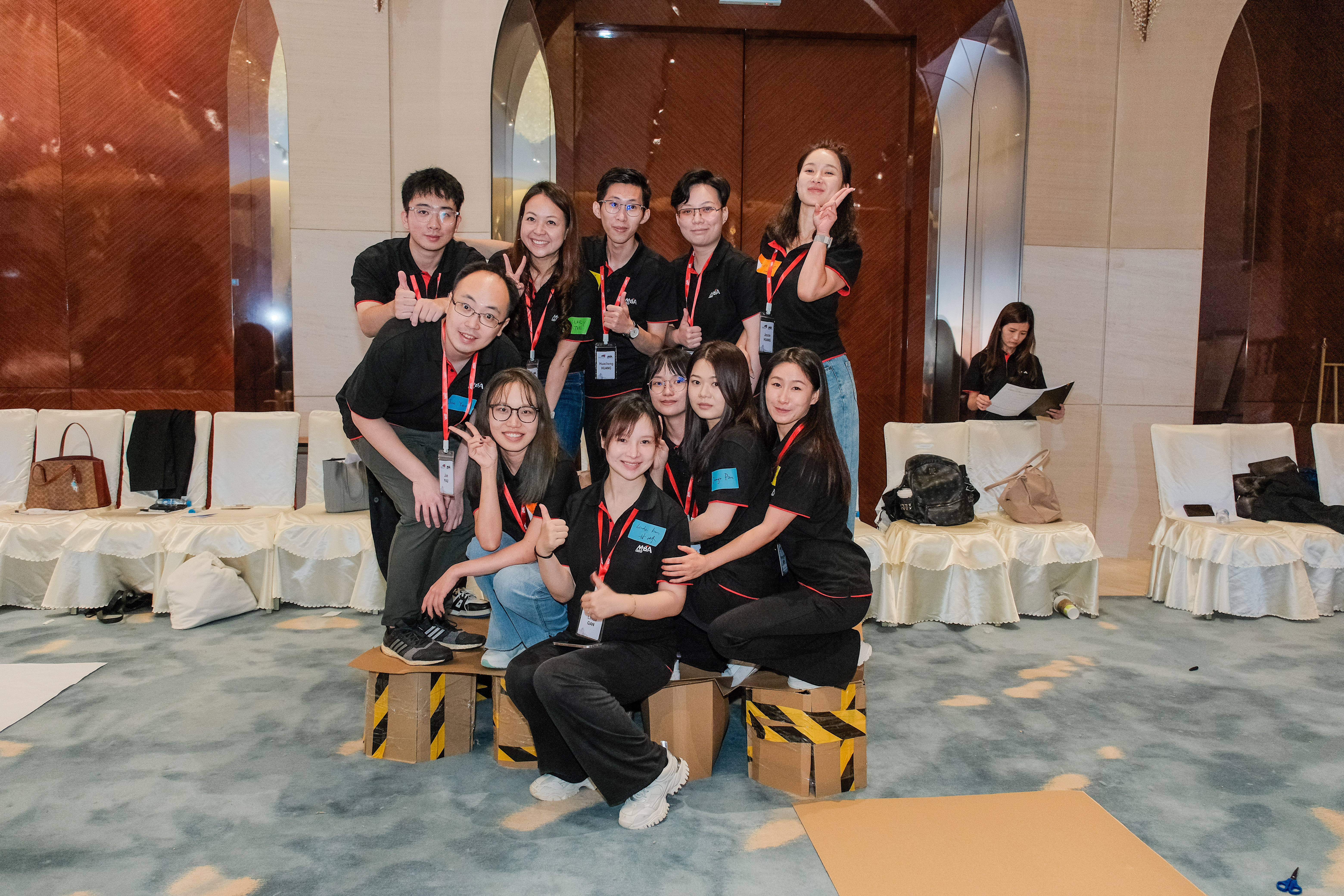 Like in previous years, the dinner banquet continued to be the highlight of the orientation programme. This time, we had the pleasure of having Dr. Rex Auyeung, Chairman of the MTR, who shared his invaluable experiences and insights on leadership. Summarizing his over 40 years of management experience, Dr. Auyeung shared seven important qualities in a leader:
1. The ability to listen to others and make the right decisions
2. The capability to see through various issues to avoid making the same mistakes
3. Staying alert to what is happening around the world to be forward-looking
4. Showing mutual respect to all stakeholders
5. Leading by example to enforce company policies and inspire others to be good leaders
6. Engaging in constant learning to stay ahead
7. Upholding integrity, as leaders are exposed to many temptations and need to stand firm on their beliefs
Dr. Auyeung also expressed his pride in his colleagues for their unwavering spirit and determination in overcoming challenges and taking prompt action to serve the people of Hong Kong. With his key insights shared, he hoped for the students' success as they embarked on new chapters in their careers and lives.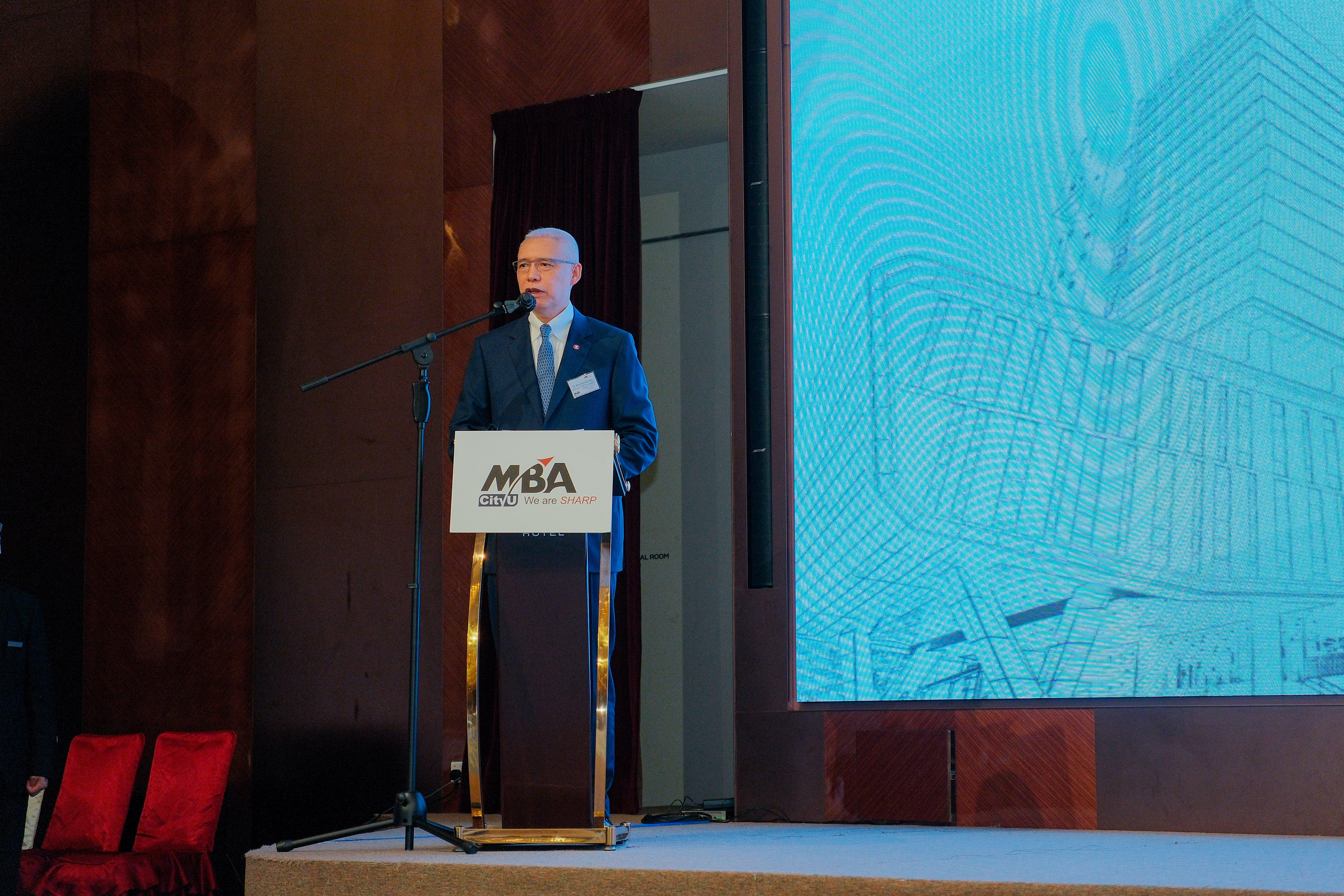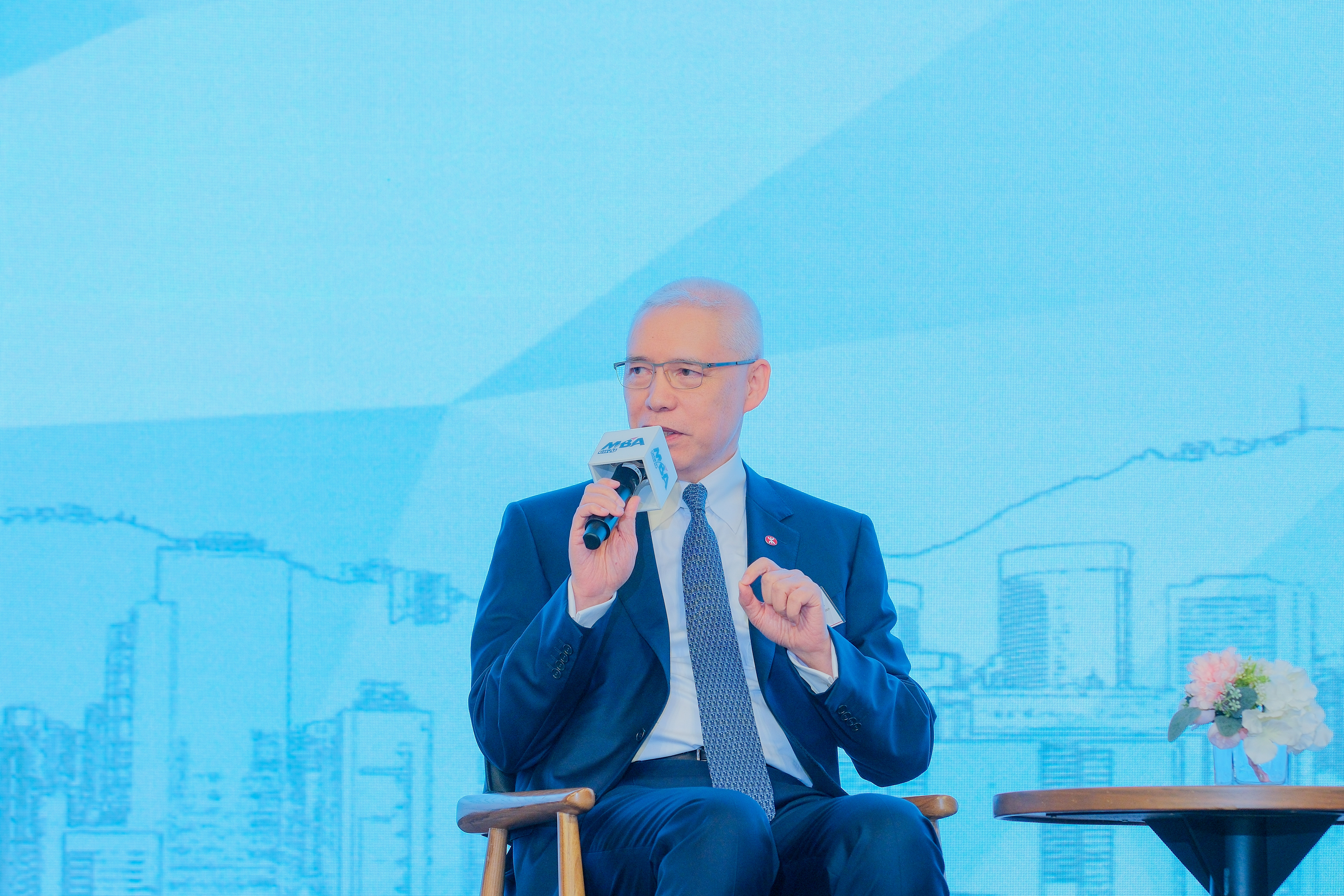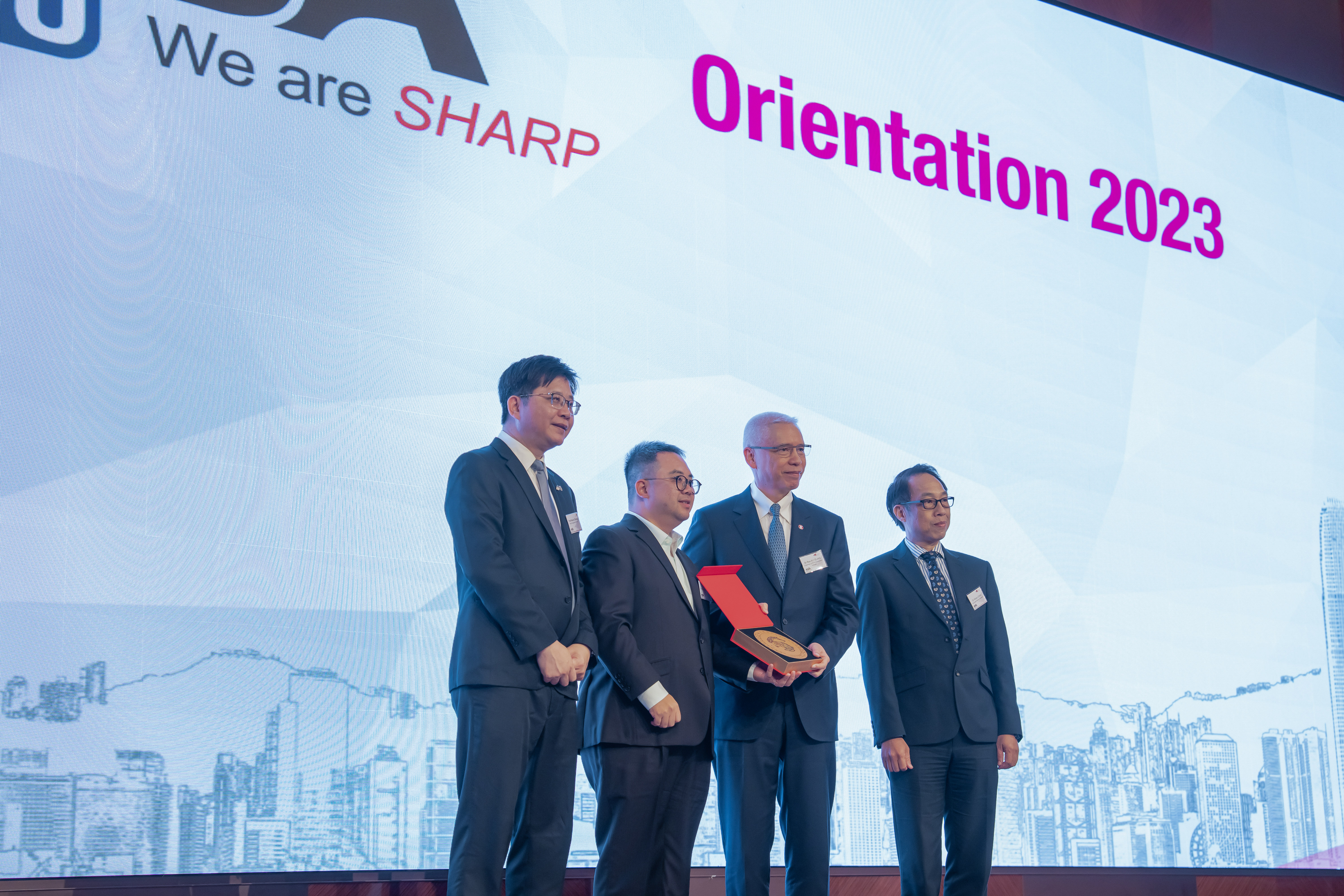 During the welcome address at the orientation dinner, Prof. Stephen Shum, Dean of the College of Business, encouraged the new cohort of students to maintain a diligent learning attitude and learn from various business leaders and experiential learning courses in their MBA journey ahead. Prof. Kevin Chiang, MBA Director also took the opportunity to welcome and thank all the professors, mentors, guests, alumni, and students who made the occasion special.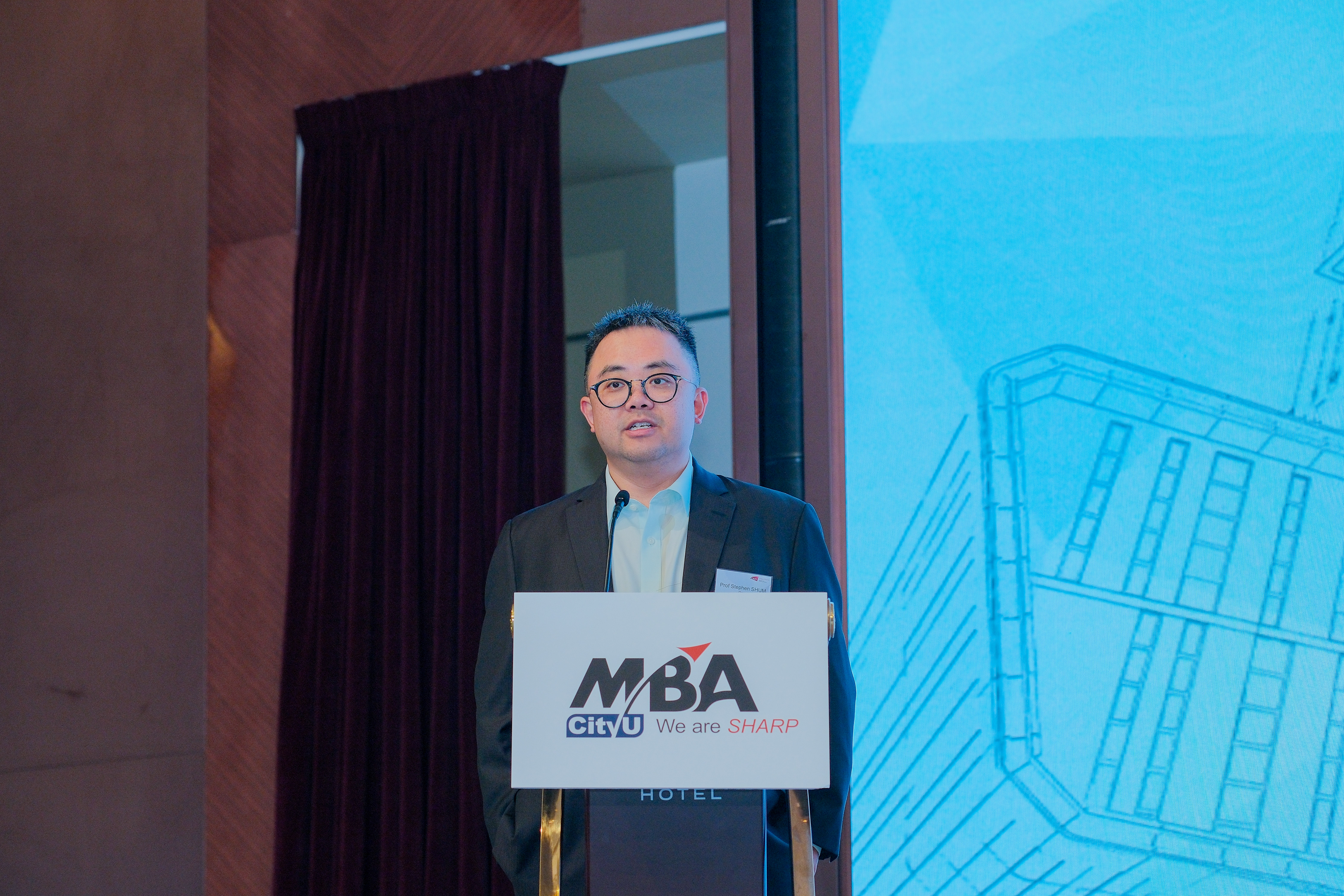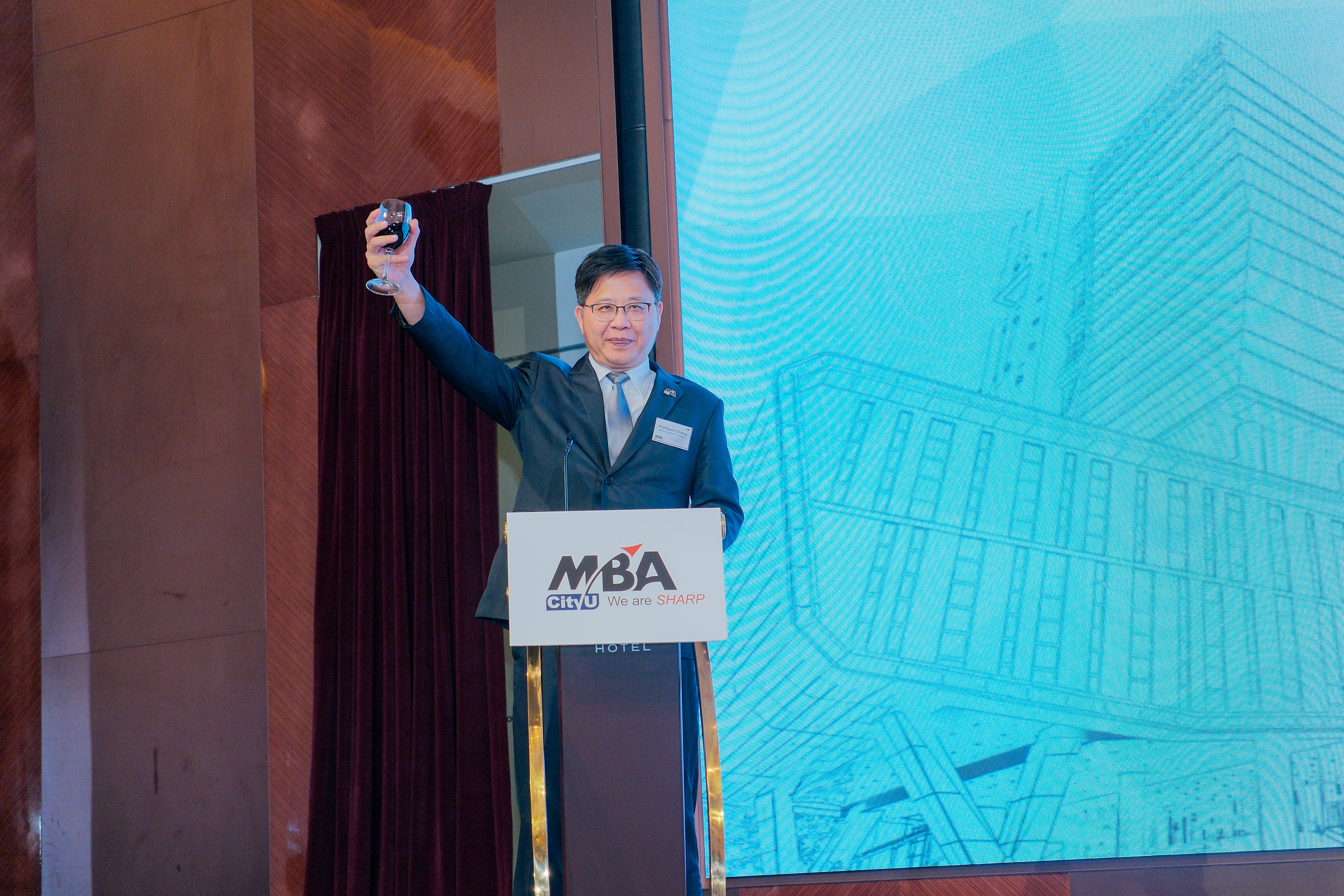 The MBA programme goes beyond producing business leaders. Tennia Chung and Austin Pan from Cohort 2022 served as the masters of ceremony, showcasing the exceptional quality of our MBA students. Additionally, Sarah Yin (Cohort 2015) graced the event with a piano performance, while Frances Tang (Cohort 2005) and her partner, Dr. Cleo Leung, delivered a beautiful harp and flute recital, adding entertainment to the banquet.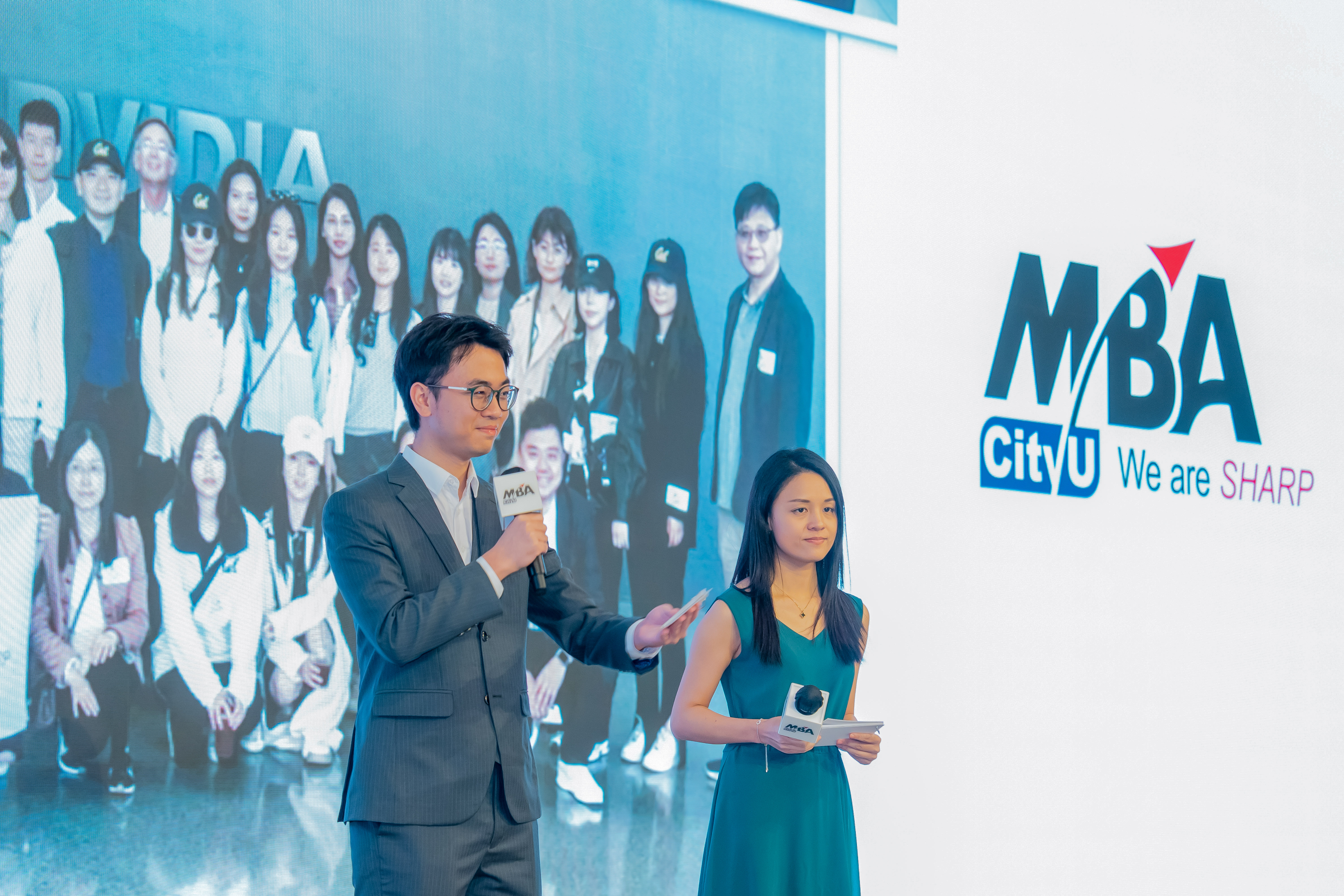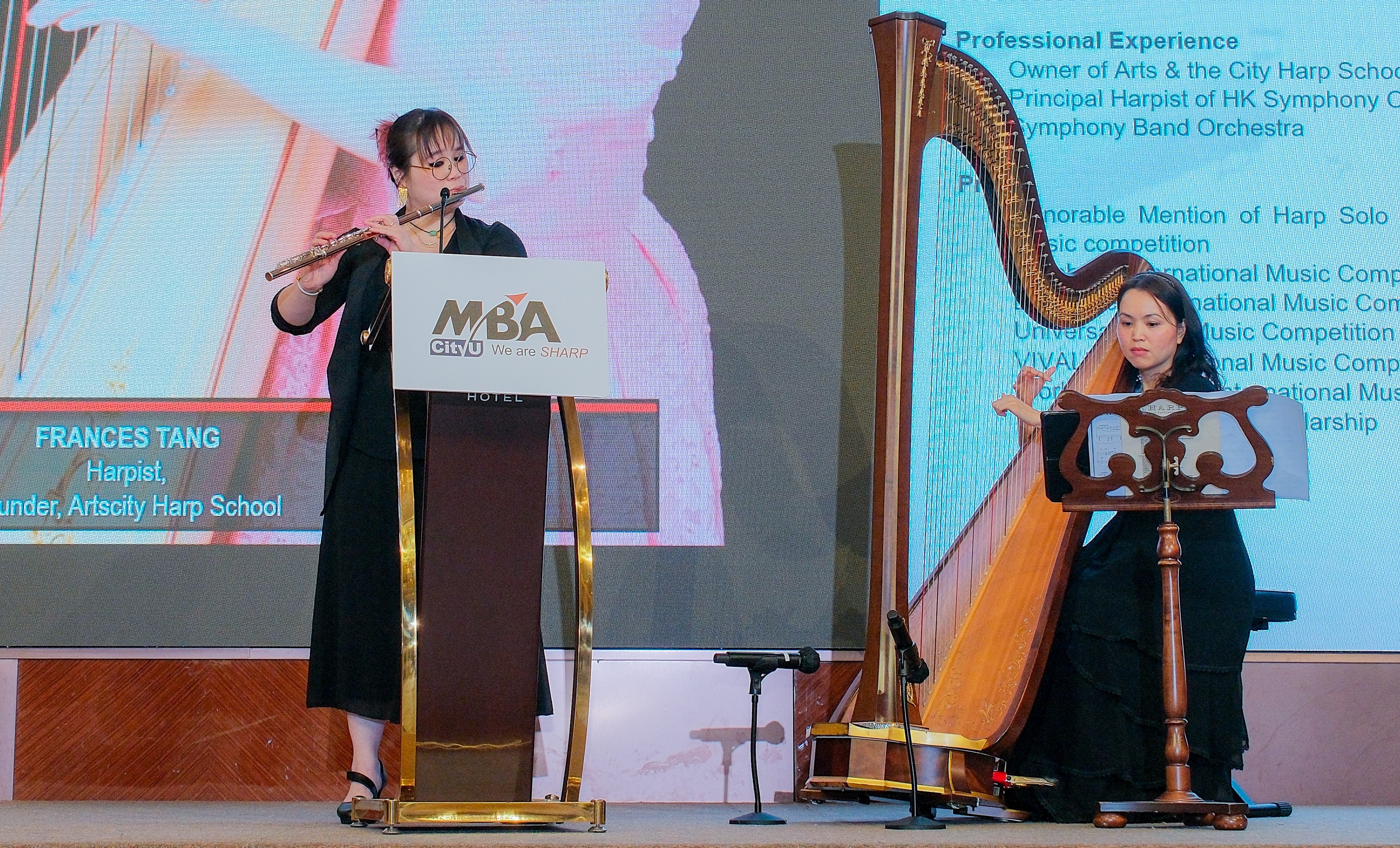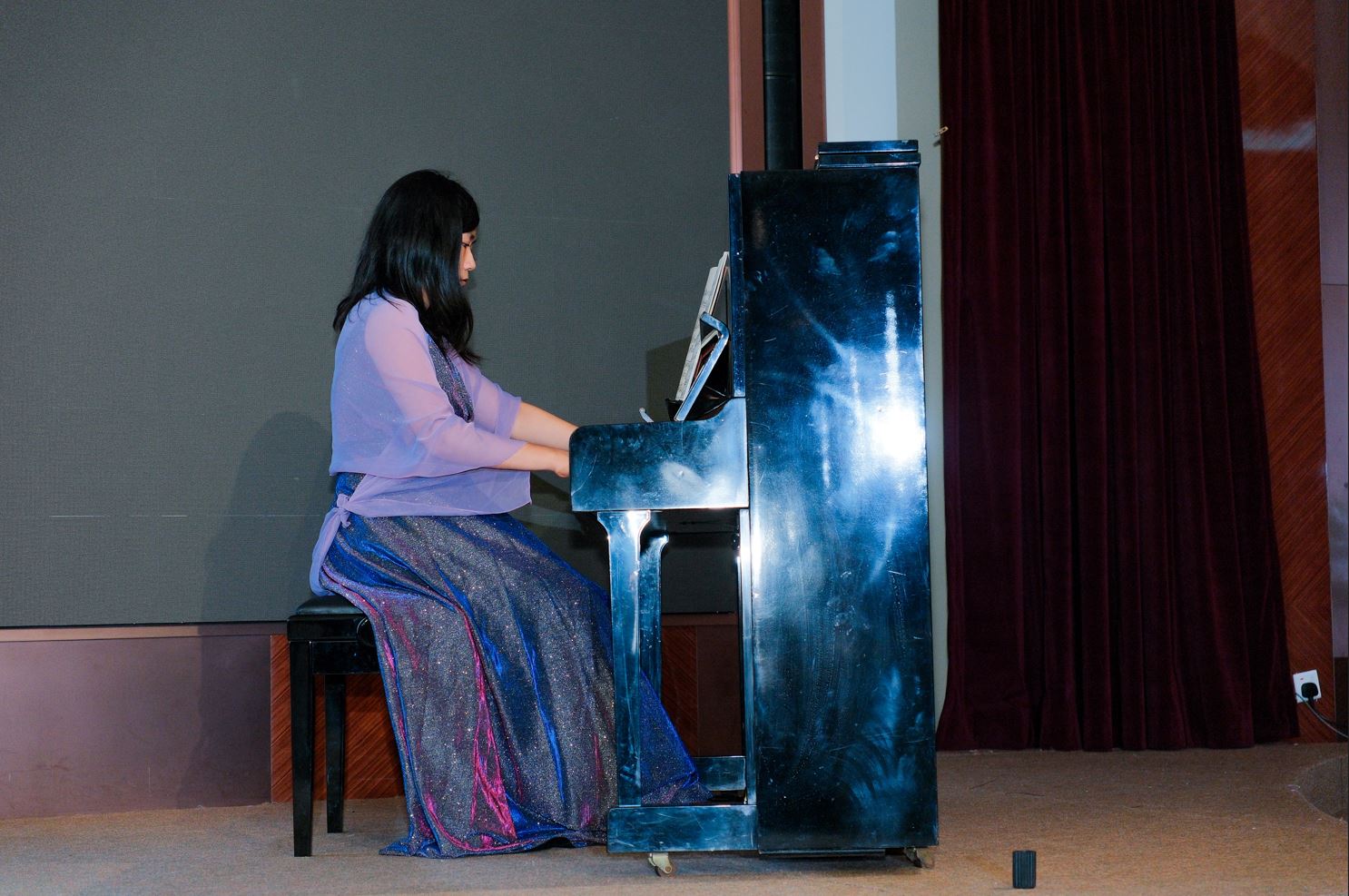 The atmosphere was filled with elegance and friendship as students mingled with fellow MBA candidates, faculty members, and business professionals. Exciting times lie ahead for our new students as we embark on the MBA journey together. Let's make a difference and create a lasting impact!