Unraveling Supply Chain Complexity in the Greater Bay Area

Challenges and Opportunities in Embracing Digital Transformation
Through infrastructure connectivity, the Greater Bay Area (GBA) is strengthening its importance as a global logistics hub.  With large integrated market and diverse industry offering, supply chain complexity in the region is expected to grow exponentially, compelling the need for faster and more efficient movement of goods/services, labor/talent, capital and information.  How does such a need create challenges and opportunities in supply chain management?  Taking advantage of the GBA's acceleration in innovation, how could companies work in sync with advanced digital technologies (e.g., IoT and AI) to unravel supply chain complexity?  Join us to explore the future trend.
Event Details
Date: 28 March, 2019 (Thursday)
Time: 7:00-9:30pm (Reception will start at 6:30pm)
Venue: Joseph Lee Hall, Floor 3, Li Dak Sum Yip Yio Chin Academic Building (LI), CityU [MAP]

Prof. Simon HO
President
Hang Seng University of Hong Kong
Prof. Simon Shun-Man HO is the President of The Hang Seng University of Hong Kong since 2014. He is a certified public accountant in the UK, Australia and Canada. He is Chairman of the Hong Kong Corporate Governance Forum, Editor of the Asian Journal of Business Ethics, Board Member of Monte Jade Science and Technology Association, and Board Member of the Hong Kong-ASEAN Economic Cooperation Foundation. Previously, he was Vice Rector (Academic Affairs) of the University of Macau, Dean of the School of Business at the Hong Kong Baptist University, and Director of the School of Accountancy at The Chinese University of Hong Kong.

Prof. Houmin YAN
Dean, College of Business
Chair Professor of Management Sciences
City University of Hong Kong
Professor Houmin Yan is Chair Professor of Management Sciences and Dean of the College of Business at the City University of Hong Kong. Prior to joining CityU he served as Professor at the Chinese University of Hong Kong, and as Associate Director and Science Advisor for the Hong Kong R&D Center for Logistics and Supply Chain Management Enabling Technologies. He has also worked as a tenured Associate Professor at the School of Management, University of Texas at Dallas.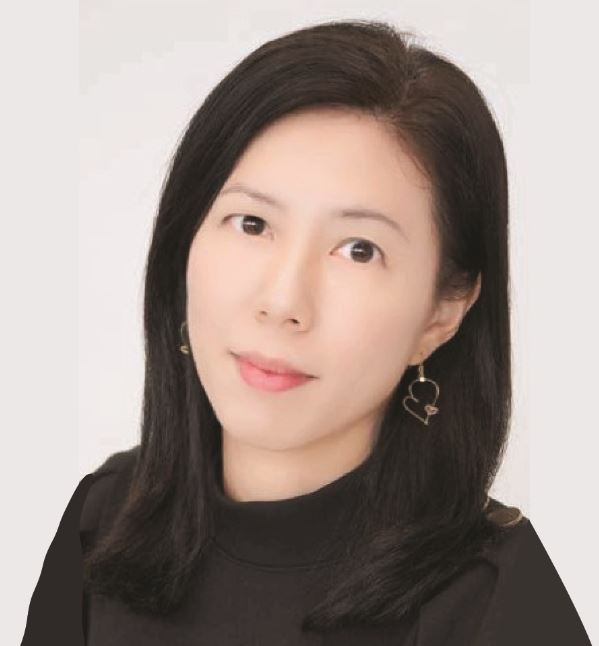 Ir. Elsa YUEN
President
Hong Kong Logistics Association
Ms. Yuen is currently Director of KDS Global Logistics Limited which is the subsidiary of Korchina Logistics Holdings Limited. She is currently the President of Hong Kong Logistics Association and Founding Member of Logistics and Transportation Division, Hong Kong Institution of Engineers (HKIE) also Hon. Secretary and Chairlady of Training sub-committee in Hong Kong Air Freight and Forwarder Associations (HAFFA).

Tommaso TAMBURNOTTI
Co-Founder
EasyShip
Tommaso Tamburnotti is co-founder of Easyship, a platform that helps eCommerce stores to ship worldwide (internationally and locally). Stores can now save up to 70% with more than 250 different shipping options. Tamburnotti comes with global eCommerce and business experience including work for Nomura, investment bank in London, and as Marketplace Director at Rocket Internet for the Malaysia and Hong Kong offices. Tamburnotti was born and raised in Italy and holds a Bachelor and Master of Science from Bocconi University in Milan. Tamburnotti also studied at University of Richmond, USA, and Pontificia Universidad Catolica, Santiago, Chile.He is a member of the Forbes 30 Under 30 Asia Class of 2018, where he is an active contributor.
Organising Committee

CHIU Chun Tat,
Eric
Team Leader

FUNG Chi Ho,
Garret
Logistics &
Outreach -
Coordinator

Jos KIEKENS
Marketing &
Commun. -
Coordinator

FAN Kam Hung,
Tom
Research &
Networking -
Coordinator

HO Lok Hin
Associate

WU Hsin Yin, Emily
Associate

LIN Jiaqi
Associate

Angeline LEE
Associate

ZHANG Ying, Tenny
Associate

LI Meng, Melody
Associate

YIM Yee Kei
Associate

HO Wai Yin, Joie
Associate